A Fairy Story: Which Came True
Team Jiyo Parsi
"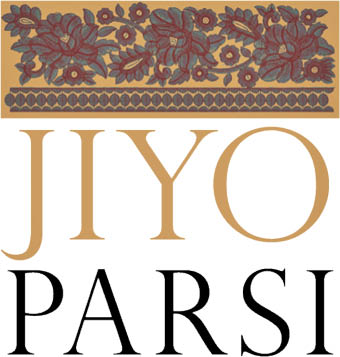 Thank you so much! Because of you we became aware about many things," the couple said together.
"It's our pleasure and job to help our community members – this is the motto of Ji yo Parsi," replied one of our Jiyo Parsi (JP) team members.
Soon after the three JP Team members left the house, came the relatives and friends to congratulate the couple, who had a baby after many difficult years. The Jiyo Parsi Counselor had become almost a member of their family. She had been with them, physically and on the phone for the last five years of their married life, till the arrival of their baby; and would be there still to hold their hands whenever they needed. This is the Jiyo Parsi promise!
We have now watched not just one, but even two babies born in families, where doctors had given up hope. We have become surrogate aunts and even grand-aunts, seeing families become complete with healthy, happy children, some of them already in school. We have celebrated the 'Besna', the 'Pag Laadu', 1st Birthday parties, and even photographs shared joyfully of the visit to the Agiary as our children set off on their first day of school!
One case study, from an ordinary family in Surat, was determined to improve her prospects. She was ambitious, and hadn't thought of marriage, even at twenty-seven. The boy from Mumbai, had his parents looking for a suitable match. His mentality was identical to that of the girl. "I don't know when a perfect match will come and even if he will ever have his own family," the boy's mother lamented.
"I understand your concern. Even we are getting older, but don't know whether we will ever see our grandchild," another typical grandfatherly statement was heard from an otherwise very quiet man.
The bell rang. "May I come in?" asked Shahnaaz, on her first field visit with the JP team. One of Team JP, Shahnaz is recently married and completely enthusiastic to realise her motto of ensuring a future for her beloved Parsi community!
"No need for this formalities beta, come in. So, got any suitable girl for the most eligible bachelor?" asked the mother.
"Not yet. You know the condition of our community. Girls are ambitious. Plus they aren't warned against late marriages by their families. It seems no girl wants to give up her ambitions or job and shift to another place. But I know a girl from Surat, who is very smart and if you're interested, I could try working things out."
"Why not! Please do, but talk to Arzaan as he might listen to you. He doesn't listen to us."
Trained in reaching out to both genders, Shahnaaz helped Arzaan understand the need for emotional fulfillment, besides just economic advancement. This was the first of many conversations, WhatsApps, sharing of videos and online links. She explained the importance of marrying at a suitable age, sharing significant interviews given by the famous Dr. Rustom Soonawalla to Jiyo Parsi in their film, as well as the Biological Chart, which Dr. Anahita Pandole has created for the community to understand biological imperatives in fertility, which decline as age advances.
Parsis marry late because like their ancestors, they are ambitious too. But yet the ancestors had families who ensured early marriages, who supported the young couple in joint families and who were often part of a family business. There was little competition at a time when Parsis were leaders in acquiring higher education, had professional training as lawyers, doctors and management experts, much before the rest of India. Today, Parsis face competition in every field. With no reservation for them even in Parsi founded institutes of excellence or hospitals named after Parsi founders! Excellence is in their DNA, but as Dr. Soonawalla explains, your family is Most Important! With a supportive partner, you can successfully chase and achieve your goals even after marriage. The joy of parenting is the icing on the cake!
Coming back, Shahnaaz had so far passed just one exam – that of convincing the boy; the girl from Surat had very different ideas. She had set her dreams around her city; never considered leaving it and this was the biggest barrier.
"You don't want to leave? Is there any boy you like in Surat? Don't you want your own family?", Shahnaaz asked.
"No, I have not found anyone. But what will I do in Mumbai?"
"Do you think in Mumbai you will not get a job? Are your skills limited to this city?"
"Of course not! I can compete with the best!"
The Counselor convinced the couple to start chatting on social media. They shared their plans and dreams, discovered many areas of common interest and finally were ready to meet! The meeting was kept casual – at a Coffee Shop, with no elders around. They had chatted much and felt like they were meeting an old friend! It was a happy, positive coming together and because they were so relaxed, they found each other attractive. They overlooked little things – he had a long nose, she laughed very loudly… but these are things you only notice when there are doubts, fuelled by over-anxious family members. One doesn't care among friends!
As time passed, with her fiancé's support, the girl found a good job in Mumbai and they were married. They chose to live with his parents, and since both were working, this helped them while providing companionship to the elder couple.
A year later, Shahnaaz met them at a Young Couples Workshop, where the team was speaking of having children at the right time. She sat down with her friends and teased them about wanting to see their family complete with children. The reaction was typical, "A child? Don't you want us to have fun? What's the hurry?" asked the couple.
'You are already 28 and it's much easier if you have your first child before 30. I cannot force you, but you are limiting your chances of an easy conception. And remember, an only child, is a lonely child – you want at least two children. Let me leave some literature with you and then you decide. I'm from Navsari but married to a Mumbai boy. While working fulltime, I too am planning my children. Take my example."'
"We'll think about it…"
There were serious finance issues to consider. The couple never thought of having a baby before 30, when they would earn more. But JP showed them how they would financially support each child and the parents, while constantly assisting with the best advice on family issues, conflict resolution, parenting and even suggesting good schools.
Today through our Counselors, our two Pearls, who are our jewels, through Shahnaaz, and through our expert advisors, we have succeeded in adding 230 children to our community. There is the joy of seeing families grow along with the albums in our phones and on our computers. We have a long way to go to reverse the demographics of our community and make sure that this culture not only survives, but thrives. If Shahnaaz could convince one couple and bring them the Joy of Family, she can convince you! If Pearl has helped over a hundred couples through the difficulties of ART, she can help another hundred!
We are here for you. The Government, through the Ministry of Minority Affairs, is willing to go many miles to see Parsis flourish. The Punchayats and Anjumans across India, many doctors of every community and Counselors, among whom we have the best in India, are there for you. It only takes a phone call!
Are you willing to pick up that phone?
Latest posts by PT Reporter
(see all)