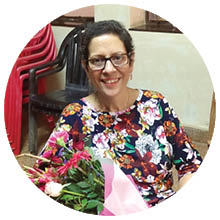 The sprightly seniors of Rustom Baug celebrated their Melavedo'19 on 23rd November, 2019, with great joy and festivity. Children from the prayer class inaugurated the function with young Navars – Cyrus Dastur and Yazd Kotwal leading the group. The children of the Kiddy's Music Group, ably trained by Gulnar Tafti and Monaz Wadia, entertained the audience with songs and music. In the prize distribution ceremony that followed, prizes were awarded by the Rustom Baug Welfare Association to achievers from the prayer class, winners of the art and elocution contest, and youngsters who fared well academically.
Gulnar Sharukh Tafti – a Trinity College of Music qualified teacher – was awarded 'The Most Outstanding Personality of Rustom Baug' for her work in teaching kids the love of music. More entertainment followed with Coomi Kasad performing on the harmonica and Er. Jamshed Kotwal singing lively songs, to finally end the show with Housie – the favourite game of the community – even as the audience enjoyed tasty snacks made by the seniors
The organisers thank all the participants and visitors – the proceeds collected will be utilized in the various social work activities undertaken by the Rustom Baug seniors.
Latest posts by PT Reporter
(see all)