By Er. Ramiyar Karanjia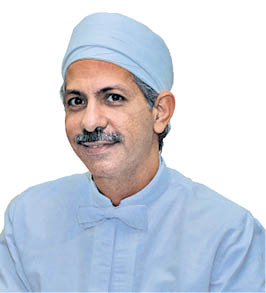 It was different growing up as teenagers and young adults a few decades ago – most of us patiently and simply believed the word of our parents and elders, about our religion and its narratives, and we didn't have queries beyond the obvious. But it's different now – today's youth is impatient, possesses a short attention span and has questions about our religion which a number of adults are unable to answer. This is why, 'Marvels in the Life of Prophet Zarathushtra', authored by one of our community's most erudite priests – Er. Ramiyar Karanjia, has received a great response, as it not only offers the much-needed answers to all those questions, but does so in a simple and concise manner.
Over 30 crisply-written chapters, the 300-paged, 'Marvels in the Life of Prophet Zarathushtra', lucidly portrays the story of Zarathushtra Spitama – universally accepted and recognized as the very first Prophet to reveal religion to the world. Following Zarathustra's elusive trail back through time, across different life-stages, Er. Karanjia celebrates the 'Thoughts, Words and Deeds' of our Prophet, who founded the idea of a single God and brought into perspective, the cosmic struggle between good and evil. Some of the chapters that truly make for great reading include 'Zarathushtra's Fravahar Arrives'; 'Conference with Mazda'; 'Journey into the Future'; 'The King's Horse' and 'An Unusual Farewell to the World'.
Published by Shree Book Centre and very reasonably priced at Rs. 399, the paperback, replete with poignant illustrations, explores the life, history, philosophy and teachings of our Prophet in a fascinating manner and succeeds in gripping the interest of the reader, from the start to the end.
Speaking to Parsi Times, author, Er. Ramiyar Karanjia says, "I wanted to write a book on Prophet Zarathushtra that would be lucid and interesting for all age groups, that could be read as a story book and a novel and which would contain not only the complete information about the miracles and life of Zarathushtra with complete dignity, but also substantial information about the ethics, teachings and philosophy of the Zoroastrian religion. Only the readers will be able to tell whether I have succeeded in my efforts."
A must read for all ages, the book is available at the Dadar Athornan Institute and all leading book stores. You can also purchase it online at amazon.com and shreebookcentre.com.
Latest posts by PT Reporter
(see all)