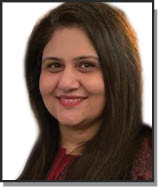 Dear Readers,
The week has been quite an exciting one as various leaders and representatives of the worldwide Zoroastrian community came together for the meeting of the Global Working Group – a team of dedicated Zarthostis who work selflessly towards the wellbeing and the upliftment of our community members from across the world. Hosted by the Bombay Parsi Panchayat and the Federation of Parsi Zoroastrian Anjumans of India, the day-long conference witnessed a host of issues being discussed, reports of Zoroastrian events shared, future plans, alongside a few debates – but all focused on the same goal – the progress of our community and the betterment of our community members. Like different paths suggested for the same destination – and in that alone, do they gain our greater respects and trust.
Over the years, I have observed some of our community members dedicated to serving our community. Community service needs endless time, patience and dedication, done even just locally. Hence, when Zoroastrians from all over the globe gather to reinforce a renewed sense of direction, planning and execution, for the benefit of our entire community, that effort, in addition to our respect and trust, also deserves our gratitude.
Be it on a global level or an individual level, any form of service we offer our community, is as important – after all every drop in the ocean counts. And what's more, it is only individually that our identity is limited to being a drop; as a community, we are a mighty ocean of greatness and glory!
Here's looking forward, in the new year, to each of us committing to some form of community service – immaterial of its size or frequency!
Have a lovely weekend!
– Anahita
Latest posts by Anahita Subedar
(see all)