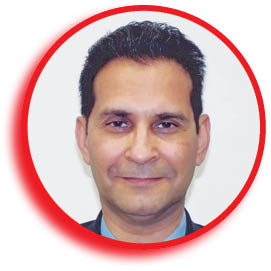 The 'Global Iranshah Initiative' is a worldwide endeavor of love and devotion to our holiest of holy, Pak Iranshah, in Udvada gaam (Gujarat), with an aim to support and perpetuate its legacy and our priceless and timeless heritage. The global initiative was officially first launched on 24th December, 2017 at the second Iranshah Udvada Ustav (IUU), and its dynamic, interactive website was launched at IUU's third chapter on 27th December, 2019.
The Iranshah Initiative strives to ensure that our Udvada gaam is given its respectful place on the global map of renowned religious, historical and cultural sites, equipped with improved infrastructure, enhanced facilities and better security. This would be in keeping with its now officially recognized status of a Global Heritage Village, by the Indian Govt.
The Udvada Atash Behram is the oldest consecrated fire temple of the highest grade in India; and represents the historical, cultural, spiritual and religious bond with our Motherland Iran. The divine flame is revered by Zartoshtis across the globe since over a millennium. It is hoped that this global Zarthushti convergence will assist in keeping the holy flame alive, for the benefit of our future generations through Education, Inspiration and Donation, by providing a continuous stream of global financial support to perpetuate the legacy of Iranshah Udvada.
The brainchild of Meher Amalsad – respected and cherished by the worldwide Zoroastrian community for his selfless, hands-on community involvement, spanning over forty-five years, especially for his Youth Leadership empowering efforts in North America and Pakistan. Residing in in California (USA) with wife, Katayoon and daughter, Anahita, Meher Amalsad is an Engineer, Educator, Professional Speaker and published Author (Bread For the Head). He has been the founding Chair of the North American and World Zoroastrian Youth Congresses and is currently working with the organizers of the 8th World Zoroastrian Youth Congress in 2023, in the UK.
His dedication takes the form of innumerable endeavours which are committed to the fostering of our community's youth and in celebrating and spreading awareness of our glorious religion, including a Prayer Cassette program; Zoroastrian Youth Super Star program, Transformational Series (Building Vision 2020 With Clarity And Dignity Of Humanity), a Facebook page (BabaMeher's Sensations), and lots more. His life's work, focused on 'Building Unity Within Diversity In Humanity', has been showcased to millions of people across the globe via his appearances on radio, TV, Cable and Satellite talk shows. (www.Bread4TheHead.com)
How did the Global Initiative To Support Iranshah Udvada come about? Speaking to Parsi Times, Meher Amalsad says, "At a ZAC presentation hosted by Shihan Mobed Zarrir Bhandara in California in September, 2017, I was inspired by Dasturji Khurshed's talks and wished to start a global initiative to support our priceless heritage – IranShah. After much meditation and reflection, it came to me thus, 'Together let us create inner desire, to support our Sacred Fire'."
He connected with BPP Trustee and scholar in Zoroastrian religion -Noshir Dadrawalla who spontaneously agreed to support the endeavor. He next called FEZANA President, Homi Gandhi, who also got on board enthusiastically. Then he called Vada Dasturji Khurshed Dastoor, who gracefully lent his support to the venture.
"Together, we drafted a 5-Star Vision to support our IranShah on globally. Noshir helped enhance the integrity of the content while Homi and Dasturji helped finalize this document, thus:
The 5-Star Vision:
To PRESERVE the sanctity of IranShah by supporting the care takers.
To CREATE a monetary incentive for the present Mobed Sahebs.
To INSPIRE future Mobeds to pursue Mobedi as a Bonafide Career.
To KEEP the flame alive by providing a continuous stream of Kathi (Firewood)
To PROVIDE round the clock security services for the premises of IranShah.
Once this document was finalized, I called various Global Zartoshti leaders in Iran, India, Pakistan, United Kingdom, Hong Kong, Singapore, Australia,  New Zealand and United Arab Emirates to muster their support, and within three weeks we had an outpour of unconditional global support from all including The Zoroastrian Trust Funds of Europe, Tehran Zartoshti Anjoman, The Incorporated Zoroastrian Charity Funds of Hong Kong, Canton and Macao, The Parsi Zoroastrian Association of South East Asia in Singapore, Zarathushtrian Association Of New Zealand, Karachi Parsi Anjuman Trust Funds in Pakistan and The Zoroastrian Association of United Arab Emirates in Dubai.
At this junction I asked my trusted friend and dedicated FEZANA VP, Arzan Wadia, to help create an online donation portal for this project on behalf of FEZANA. Having received unanimous support from the Global Leaders of our Senior Generation, we thought of involving the global leaders of our future generation. We approached our dynamic youth leader, Tinaz Karbhari, from Hong Kong, as she had done a fabulous job as the Chair of the 2015 6th World Zoroastrian Youth Congress in New Zealand.
Under the guidance of Arzan Wadia, an interactive website has been created by our very own Iranshah Initiative Ambassador, Tinaz Karbhari from Hong Kong, for our future generations to get involved through Education, Inspiration and Donation. With Tinaz as the Ambassador, for the first time we were able to mobilize our Zoroastrian youth leaders globally to become official Iranshah Initiative Representatives from their respective countries.
The Iranshah Initiative website was formally launched on December 27, 2019 at the 3rd IUU in India, by FEZANA President Homi Gandhi. Its highlight is a special Icon titled, 'ASK NOSHIR' for all, especially the youth, to connect directly with him for any specific queries pertaining to Iranshah. Our immense gratitude to Noshir Dadrawalla, for his scholastic guidance and kind support towards this first step on promoting global education about Iranshah. Visit it at IranshahInitiative.com.
During the past two years FEZANA and other global Zoroastrian associations successfully raised funds for Iranshah. We are grateful to all those for joining us in this very special global initiative to support the legacy of Iranshah Udvada!" shares Amalsad.
The website also provides special meditational video clip of the Atash Niyesh recited by Vada Dasturji Khurshed Dastoor, High Priest Of Iranshah Udvada; it showcases a brief history highlighting the bounty of Pak IranShah, alongside other details outlining the purpose, vision, mission and goals of the IranShah Initiative Project. It also offers a table of approximate expenditure to maintain and sustain IranShah. And it provides a unique donation portal through which allows people from across the globe to donate.
What's in store for the future? "For the first time in the history of Pak Iranshah, we are also planning on a Global Birth Anniversary Celebration honoring Iranshah, on April 21, 2020. We wish to get all our Zarthostis involved as an integral part of this unifying global initiative in honor of our Sacred Iranshah. We also plan to have a special get together for the Iranshah Initiative project at the 2nd World Zoroastrian Youth Leaders Forum in United Kingdom at the ASHA Center on May 21, 2020. We will keep you apprised of further progress as it unfolds," concludes Meher Amalsad.
Watch this space for future updates!!
Latest posts by PT Reporter
(see all)