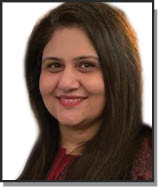 Dear Readers,
The last weekend took the community through the highs and the lows, leaving a lingering feeling of pensiveness through most of the week. On the eve of Republic Day, 25th January, 2020, Parsi Times was as overjoyed to break the news of legendary stage personality and doyen of Gujarati and Parsi theater – Yazdi Karanjia, being awarded the prestigious Padma Shri… as we were heart-broken to know of the very unfortunate and untimely tragedy that snatched the life of young Mobed, 26-year-old Er. Rayan Dastur, in a fatal accident, the very next morning. Our thoughts and prayers are with his family and loved ones during this extremely difficult time for them. May Ahura Mazda give them the strength to cope with this unfathomable loss.
Life can be quite unpredictable… when you think you have it all planned, things can suddenly get disrupted; or then, when you've nearly given up or resigned, unprecedented luck favors you, renewing your spirits to get you back in the game! Maybe that's the lesson we need to understand – that life is the ultimate leveler. Or is it? It's difficult to demystify.
But what stands clear, is Faith, and its ability to heal… faith in God, faith in religion, faith in family and friends, and most importantly, faith in ourselves and our ability to make it a better day, a better moment, for ourselves and for others, should we choose to. Because the one thing that we do have on our side is free will, and if practiced right, that should hold us in good stead through all times, good and bad.
Have a good weekend!
– Anahita
Latest posts by Anahita Subedar
(see all)