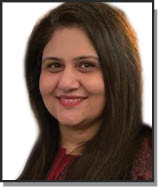 Dear Readers,
Love, Actually
With Valentine's Day round the corner, many get into frenzied brainstorming sessions on gift-giving. From the humble card, which professes all kinds of affections, as if trying to make up for the lack of a 'real gift'… to the 'real-gifts' themselves –dazzling solitaire diamonds on platinum bands or race-cars or then, just chocolates and stuffed teddies… this is the week where we, not unlike our government, pretend that our economy is at an all-time high, and we unleash our urge to splurge!
Which is fine if you can afford it. But in this flurry, I hope you don't lose sight of what's most important – self-love. Not to be mistaken for bouts of retail-therapy and other graver indulgences. Self-love doesn't come easy – some say loving yourself is the most difficult thing you will ever do. But self-love is… love, actually. Just like any other relationship, your relationship with yourself needs to be nurtured over time. What's more, it sets the tone for the rest of your relationships as well. Where there's no self-love, there's drama, insecurity, a constant need for validation and reassurances from all who now become the target, as opposed to the lucky recipients, of your 'love'.
Self-love calls for patience, understanding, courage and whole-hearted acceptance of who you really are, as opposed to who you think you are, or portray yourself to be. That, my friends, is love, actually. And that's the true essence of any day celebrating love.
Have a good weekend and a Happy Valentine's Day!
– Anahita
Latest posts by Anahita Subedar
(see all)