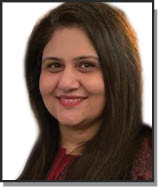 Dear Readers,
Each year, as we prepare to welcome and celebrate the auspicious occasion of Jamshedi Navroz, we get going with our 'to-do' lists – cleaning up and decorating our homes, buying new clothes, placing orders for our special mithai to share with loved ones, booking naatak tickets, making dinner reservations, etc. Most times, we get so caught up in all these peripheral aspects, that we miss out on the real essence of the blessed occasion that we so passionately set out to celebrate.
Jamshedi Navroz, more than all else, should serve us all as the reminder of one of life's greatest lessons championed by our Zoroastrian philosophy – the importance of humility – as demonstrated through the life of the legendary Peshdadian ruler, King Jamshed, after who the occasion is named.
A divinely inspired King, blessed with the 'Kayanian Khoreh' (Divine Energy), King Jamshed's rule was considered the Golden Age in the history of ancient Iran, about three thousand years ago. Jamshedi Navroz marks the day of his ascension to the throne, which was celebrated with prayers and great gaiety. He is credited with bringing to the world practical knowledge in the field of sciences, arts and crafts, medicine, wine and agriculture. His subjects were healthy and happy – there was no aging, debility and disease. But, when pride and arrogance got the better of him, making him believe he was God Himself, everything came crumbling down. When he realized his folly, it was too late to make amends.
There is much to imbibe and learn from our history. Humility is the cornerstone of every virtue that Zoroastrianism advocates – Simplicity, Compassion, Charity, Gratitude, Happiness, Truthfulness, Righteousness, Forgiveness, Fairplay and so on. Let us ensure that we practice and celebrate these virtues, which encapsulate the spirit of Jamshedi Navroz, as much as we cater to its festive rituals. May our conscious efforts and the divine succor of our prayers, help us shun the seduction of pride and arrogance… lest, we end up having to learn our lesson the hard way too, in the words of Churchill – 'Those who fail to learn from history, are condemned to repeat it.'
I hope you will enjoy our Jamshedi Navroz Special issue – do share your feedback so we can continue to improve your weekend-read experience. Heartfelt thanks, from Team Parsi Times, to all our advertisers for the continued support and trust in us; to our fab team of brilliant writers who contribute greatly to elevating the quality of our much-admired content, and most of all, to our readers – for your constant encouragement and guidance, without which Parsi Times could not have made it as the Community's favorite publication!
Have a lovely weekend! Jamshedi Navroz Mubarak to all!!
– Anahita
Latest posts by Anahita Subedar
(see all)