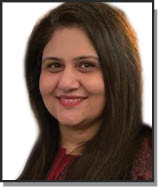 Dear Readers,
The week has left most of us grappling to find the ground under our feet, as the dreaded novel coronavirus continues to hold the world to ransom, reinforcing its stranglehold, causing a near-global lock-down. Wreaking as much havoc with human lives, as with economies the world over, normal life has been upended and it looks like it will continue to stay so, in the near future, even as India and other nations struggle to get ahead of the pandemic.
The lockdown is challenging, disruptive and costly, but it's the only real preventive solution for now, to break the chain of transmission. The scary reality remains – we are up against the spread of a microbe we haven't fully comprehended. This reality is not meant to generate panic, but to prepare us for what lies ahead.
The future calls for us to practice a greater degree of Social Accountability, where Social Distancing will need to be accompanied by Social Solidarity – so that we correct the wayward 'Covidiot' to stay united in our resolve to beat this pandemic. As also, the very crucial Social Media Responsibility, to ensure that we neither fall prey to fake, damaging messages nor become its mules – as inadvertent 'Whatsapp Wasters' or 'Facebook Frauds' – blindly forwarding every sensational message, without bothering to check its authenticity.
The frequency and spread of forwards is directly proportional to the sensational value of the message – this is a shameful yet blaringly proven fact. This behavioural contagion was witnessed in all its brazen glory, just a couple of days ago, when social media rumour-mongers went berserk, not just twisting realities but also fabricating vile fiction, about the very unfortunate news of a Parsi woman who fell to her death. Such a callous display of zero respect, sensitivity or consideration for the soul of the departed or the grieving loved ones left behind, is beyond shocking or sickening… it is just evil. And those who 'simply forwarded' the obnoxious lies, without bothering to verify or authenticate such messages, are no less to blame.
The world is undergoing strange, trying times. More than ever, it calls for the greater use of your better judgment, compassion and social responsibility – online and off. Clearly, it is now or never. Please make the right choice.
Enjoy a safe weekend indoors!
– Anahita
Latest posts by PT Reporter
(see all)