If there ever was a time for being thankful to our forefathers for establishing that unique institution – 'the Parsi Baug' – it is now! Indeed, during the lockdown period triggered by the coronavirus pandemic, when many people are coping with a sense of isolation, we in our 'Baugs' feel a kindred sense of community. 
Being essentially social creatures, this necessary 'Social Distancing' wreaks havoc on the mental health of sensitive souls. Today, 'Social Strengthening' is the need of the hour, since coping with the stress of lockdown and its associated issues, has psychologically drained a number of people. General trends point to the fact that most people who live in gated communities, such as our baugs, are able to handle this stress much better mainly because they perceive a sense of togetherness. This is so important at a time when individuals, families and friends are forced to be in isolation. It is during such times that the benefits of community-living come to the fore.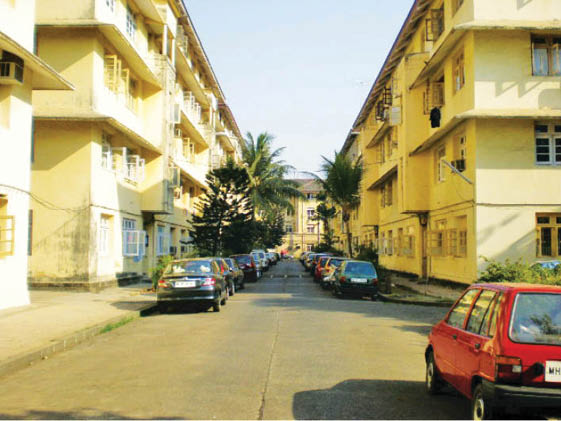 There is much to be said for the friendly wave to neighbours across balconies. Thanks to the power of modern technology and social media, our Baug groups become a virtual meeting ground, where people air common issues and problems and find solutions collectively! The sense of being part of the larger whole is heightened by the fact that one feels part of a 'safe zone' where the walls of the 'baug'  serve as a physical barrier to prevent the entry of unauthorized strangers, who could inadvertently be carriers of the disease. 
During the quarantine, the one thing that bothers most people is the feeling of being cooped up. It can be stifling within the walls of your home. This is where again, our baugs, planned generations ago, with their large open spaces, provide us with an added advantage. Even if you can't go for a walk, there is definite pleasure and a feeling of serenity that comes by being able to look out into a beautiful garden and trees, from your home. 
Along with the psychological benefits, also come the practical advantages of being a part of a baug. In most of the colonies, baug members have come together to ensure that while residents need to stay indoors, they are not left wanting for anything; their needs are outsourced from vendors who willingly provide delivery, given the volume of demand. Fruits, vegetables, groceries and of course, the most cherished 'eedas' are provided for, by zealous members. Young volunteers in several baugs are also giving 'doorstep' delivery to the elderly who can't make it to the society gates. Masked and gloved, these young helpers gladden the heart! Coronavirus has brought humanity to the fore!
Yes, these are tough times, but every evening when we hear the 'humbandagi' reverberating through every baug in Mumbai, we know we are not alone, we are all facing a common foe and we will overcome it together! 

Latest posts by Razvin Namdarian
(see all)