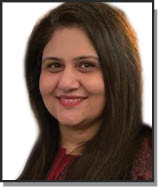 Parsipanu – That's What It's All About!
.
Dear Readers,
It is during the tough times that one shows what one is really made of. While some scamper off to safer ground, concerned only about their own wellbeing, others rise to the occasion and save the day for all concerned. It is indeed a matter of great privilege and pride to know that it is the latter which holds true of our community… made amply evident with the large number of volunteers who responded to further strengthen and participate in BPP's timely initiative – the 'Direct Help Line', launched in aid of community members who found themselves in a tough spot due to the lockdown. This initiative has proven to be indispensable to our seniors, especially those who live outside of Baugs or colonies, on their own or with their equally aged partners.
Even across India and the world, our community's real life heros (like Nagpur's Sarosh Poacha – Pg. 08) and leading institutions (like TATA's IHCL –Pg. 09) are doing us proud, in the service of humanity – across the community, the nation and the world, during, perhaps, one of mankind's bleakest periods. Stories of all such volunteers and benefactors, who have courageously and generously come to the fore with their services and contributions, have proven to be the shining silver lining of this dark COVID-19 cloud.
It is said, we all have an unsuspected reserve of strength within us that emerges when life puts us to the test. Insomuch, our community leads from the front, yet again reinforcing the true essence of our Parsipanu! Indeed, that's what it's all about!
Have a lovely weekend indoors! Stay safe! Stay sane!
– Anahita
anahita@parsi-times.com
Latest posts by Anahita Subedar
(see all)