Delzad K Avari is a Le Cordon Bleu, London Alumni.

His love for cooking was evident from a very young age. Having completed the Grand Diploma in cuisine and patisserie from the London campus, post his Hotel Management degree from Mumbai's Sophia Polytechnic. His expertise has been honed with rich and varied experiences including his stints with the Taj Mahal Palace and Towers (Mumbai); a Food Producer with Masterchef India – Season 2, followed by Dubai and the Maldives; and more recently, as a Sous Chef in Trinidad and Tobago in the Caribbean!

Back home in Mumbai, he currently runs his own home chef set-up, greatly gaining in popularity, named, 'Del'z Kitchen'- an absolute go-to for all meat-lovers! Delzad also shares his expertise in Restaurant Menu Development and Consulting for his recent project – 'Tiger Lily', an upscale restaurant in Hyderabad. He has recently begun his own YouTube channel, titled 'Chef Delz', which is tasting great success! [Chef Delzad's Insta – Personal: @chef_delz  &  Work: @delzkitchen]. We welcome suggestions, queries and requests for recipes from our readers at editor@parsi-times.com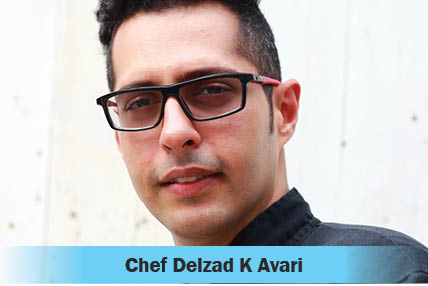 This week, Chef Delzad shares easy-to-make recipes for you to try out on Mother's Day and bring that million-dollar smile to her face! Try out Chilli Cheese Poppers, Parsi Style Pahadi Chicken and the Mother's Day Special – the super-easy, no-bake, '5-Minute Microwave Mug Cake'!
.

Chilli Cheese Poppers
Ingredients:
Grated Mozzarella – 150 g; Grated processed cheddar – 100 g; Garlic – 3 to 4 pcs; Green chillies  – 4 – 5 pcs; Chopped coriander – 1 tbsp; Fine bread crumbs – 100 g; Flour – 100 g; Milk – 150 ml; Oil – to fry; Salt and pepper – to season
Method:
Combine mozzarella, cheddar, green chillies, chopped coriander, chopped garlic, salt and pepper and mix together to form a thick paste.
Shape into roughly 20 gm balls and place on a tray lined with butter paper. Freeze for 15 mins.
Roll the balls in flour, dip in milk and coat with the breadcrumbs. Freeze for another 15 mins
Repeat the process of dipping in milk and coating with the breadcrumbs. Freeze for another 10 mins.
Fry in hot oil for 2 – 3 mins or till golden brown.
Cut up and serve hot!
.
.
Parsi Style Pahadi Chicken
Ingredients:
Chicken (curry cut pieces) – 500g; Grated coconut – 100g; Almonds – 10 pcs; Onions – 2 large; Tomatoes (pureed) – 3 large; Potatoes – 3 medium; Whole garam masala – 3 elaichi, 1 stick cinnamon, 2 bayleaves, 10 peppercorns; Curd – 50 g; Turmeric powder – ½ tsp; Chilli powder – 1 tbsp; Dhana-Jeera powder – 1 tbsp; Ginger-garlic paste – 1 tbsp; Red chilli paste – 1 tbsp; Oil – 100 ml; Chopped coriander – to garnish
Method:
Roast coconut and almonds and blend to a paste.
Cut potatoes into wedges and fry till crispy.
Chop the onions and fry in the same oil till golden and crispy.
Marinate the chicken with all the dry spices, dahi, golden fried onions, coconut-almond paste, ginger-garlic paste, whole garam masalas and salt.
Heat oil in a pot (you can use the oil used for the onions), add the red chilli paste and tomato paste and let it come to a boil.
Now add the marinated chicken, cover the pot and allow it to cook on sim for 20 to 30 mins or till the chicken is cooked through.
Add the potatoes and let them heat up.
Garnish with coriander and serve.
.
.
MOTHER'S DAY SPECIAL: 5-Minute Microwave Mug Cake
Ingredients:
All-purpose flour (maida) – 2½ tbsp.; Castor sugar – 2½ tbsp.; Unsweetened Cocoa powder – 1 tbsp.; Baking powder – ¼ tsp.; Salt – a pinch; Milk – 2 tbsp.; Vegatable Oil (Canola/Sunflower) – 1 tsp.; Egg – 1 small; Chocolate chips – 2 tbsp.; Ice-cream and slivered almonds – for garnish
Method:
In a microwaveable mug, mix well together with a fork – the flour, sugar, cocoa powder, baking powder.
Add in the milk, oil, egg and chocolate chips and whisk until you have a smooth cake batter.
Microwave your cake for roughly 1 min 30 secs (according to a 900 W microwave oven)
Once cooked, top with ice cream or any topping of your choice like slivered almonds, hot fudge or sprinkles!
.
.
Latest posts by PT Reporter
(see all)