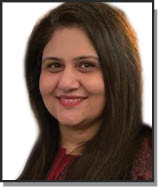 For Mother's Sake!
Dear Readers,
The past couple of weeks has infused greater reality into the presence of the dreaded coronavirus, with an increasing number of community members testing COVID-19 positive. It has well entered the Baugs and some of our houses. We definitely need to ramp up our civic sense and stop making excuses for being seen loitering in baugs, with friends, using 'walks' as an excuse. Numerous pictures floating on social media, especially Whatsapp, portray the abject flouting of the crucial Social Distancing and quarantine norms. 
This is both, surprising and unfortunate. Surprising, because despite the mounting death toll the pandemic claims, our survival instincts are yet to kick in… making the application of rationale, a long shot. And this makes it unfortunate, because others are paying for these deadly indiscretions. Fresh surveys show that children and adults could easily be asymptomatic carriers of the virus, but their immune system is able to ward off the virus before it sets in, because of the age-advantage. However, when they flout the social distancing norms, they inadvertently endanger the health and lives of seniors, whose immune systems are unable to reap the same advantage.
While we hope and pray for the speedy recovery of all community members battling the virus, let us remember to show compassion to their family/loved ones and respect their privacy, during these difficult times.  
I thank all our readers for sending in plentiful entries for the Mother's Day Contest (Pg. ….) – your participation never fails to overwhelm us, not just in terms of numbers, but more so, your talents! Here's wishing all our lovely ladies a Happy Mother's Day in advance!
Stay safe! Stay sensitive! And don't forget to thank your mums!
Have a good weekend!
– Anahita
Latest posts by Anahita Subedar
(see all)