Ever since PM Modi's speech on being self-sufficient i.e. ' atma-nirbhar', there has been no peace in Meherwanji's life. He got up early one morning to brush his dentures but couldn't find the Colgate in the basin-cabinet…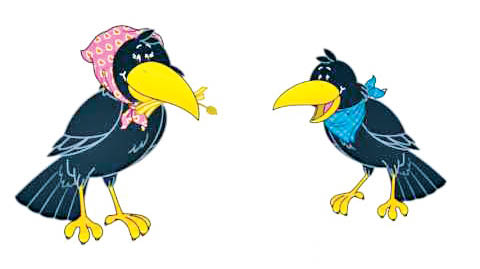 Meherwanji: Colgate nu manjan and mouth-wash kya-chey?
Meherbai: Manjan na karo! I have thrown both out of the window.
Meherwanji: Why?
Meherbai: Colgate is not an Indian company and I want to be atma-nirbhar. From today, we use Vajradanti – it's made from Ayurvedic jari-booti. It's Indian – like us! Meherwanji asked for his morning cup of tea and his bitter-half gave him a 15 minute lecture on being atma-nirbhar and making tea himself from thereon – and oh!  "While you are making it, make two cups for me also!"
The same natak followed at breakfast time. Meherwanji made some nice garam-garam, char-eeda no poro and went to do his kasti  to say grace before eating and what did he see? The poro had vanished! He lost his cool! Ataa Meherwanji chi satakli!
Meherwanji: Hey you! Meherbai, Mandrake the Magician, what did you do to my breakfast?
Meherbai: Self-help! Atma-nirbhar! Do it yourself policy! I didn't wait for you to bring the poro to the table! I took it myself and had it! I'm self-sufficient but the poro was not sufficient so make another one for me!
Meherwanji had some bank work that morning so he went to his Godrej cupboard for a new set of clothes. But alas! Like old Mother Hubbard, Meherwanji's cupboard was bare! No clothes except sadras and leghas!  
Meherwanji: Arrey oh! Mandrake the magician, now what did you do to my clothes? Given them to the Dhobhi or put them in the washing machine?
Meherbai: Neither! I threw away all your 'Made in Thailand' shirts and pants as well as your St. Michel's under-wears. They are all foreign. Modiji says be atma-nirbhar and buy only Indian stuff. I'll buy you lungis and dhoties when the shops reopen after the Lock-down.
Meherwanji: And till then? What do I do? I can't leave the house on sadra and legha!
Meherbai: It's our traditional Parsi dress. Be proud and wear it! Set a trend! Be a pioneer and others will follow.
Meherwanji: Ai toh hoon Lock-down ma knock-down thai gayo!!
Soon the Eeda-walo came and Meherbai bought a dozen eggs, of which one was broken.
Meherbai: Yeh kya hai ?? (pointing to the broken egg)
Andawala: Anda hai!
Meherbai: Uska bheja mein crack-hai!
Andawala: Toot gaya!
Meherbai: Yeh anda hai – baida hai – Aashik ka dil nahi, jo toot jayega!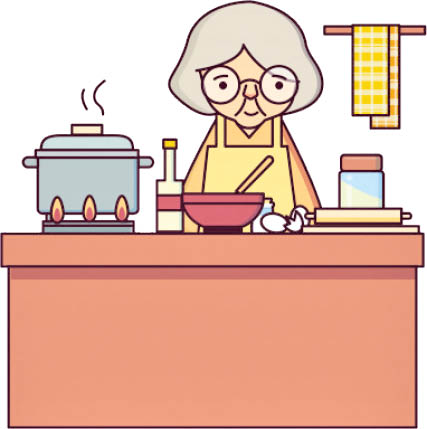 The poor fellow replaced the egg and scooted off faster than the Road Runner! Later on, there was a high-level meeting of the Mandli in their spacious hall. The members came wearing their masks and sitting away from each other. 
Meherbai: Mandli, our Finance Minister has announced Rs. 20 lakh crore package to set-up various industries, including the small-scale industries to boost India's economy and help people, particularly, the poor and middle-class. Why not take advantage of that?
Cavas Kanjoos: Arrey! But first we have to think about our own individual economy since paisa pani ni mafak kharchaij, thanks to the unscrupulous bazarwalas and shopkeepers who have jacked up the prices under the guise of Corona!
Meherbai: That's for our next Saturday's meeting. Right now, I'm starting a new organic product called Meherbai's Momos and all the ladies should come and help me make delicious Momos! Meherwanji: Badhaney mamo na banav!
Meherbai: Quiet! Aimai, how do we market my momos?
Aimai Einstien: Make all our husbands the Marketing Managers!
The husbands were thrilled at the glorified title and asked in chorus, "Arrey Wah! Marketing Managers? Will we get air-conditioned cabins and a beautiful mailu as secretary?"
Aimai Einstien: This is not a Tata, Godrej or Birla enterprise. This will be a small-scale industry set-up in your kitchen and to market the product, all husbands will take two thelas each of the product and move from one Parsi Colony to another and shout on top of their lungs – 'Meherbai's Momos, Meherbai's Momos'!  Arrey, they will sell faster than Avan's baked-goodies!
Husbands: No Way! No Way!
Aimai Eienstein: In that case, we appoint agents in different Baugs and Colonies. Meherbai's neice, Khadhri Farida, will get the Rustom Baug agency since she lives there from birth!
Banoo Batak: I know Farida, she will eat-up half the momos and not even pay for them. 
Aimai: Her illicit lover, Soli-Sales-Tax will get agency for Chikalwadi since he lives there and knows the area well. Homi Homeopath will get it for Dhobi Talao since his clinic is at Dukkar-Gali, so that along with the spurious sugar-pills he makes at home, he'll sell some packets of Momos to his unsuspecting patients and say, take these pills immediately after eating 4 or 5 Momos.
Vikaji Vaghmaru: This is not marketing strategy – it's Chini-Chalaki!
Next day, all the Mandli ladies came to Meherbai's kitchen and made lovely Momos – organic, hand-crafted, home-made, nutritious, with added Vitamins – A, B, C, D, E…. right up to Z! 
Now see the fickle finger of fate! Since it was too hot in the kitchen, Meherbai had opened up all the windows. The ladies had put their heart and soul in making the Momos and after hours of hard work and honest labour and Meherwanji's money, which went into buying the ingredients, the Mandli went to the hall to relax with cold lassis, while the Momos cooled down before being packed. The Mandli chit-chatted about everything nice – like the latest books they had read, the yummy food they made, Bollywood news, music, everything under the Sun!  Refreshed, they went to the kitchen to pack the Momos, when lo and behold! Not a single Momo in sight!
Behroze Bollywood: Usey aasman ney khaya, ya zameen nighal gayi?
Prochi Practical: Stop this Amitabh Bachan dialogue from Shaan. It applies to diamonds – not Momos!
 You see, while the Mandli was enjoying cool lassis in the hall, the crows were enjoying hot Momos on the window-sill!
Freny Fatakri: How come we never heard the crows?
Tehmi Trim-Tarak: I heard, but I thought it was Meherwanji singing in the next room! 
Meherbai: No! No! My Mehli jaan doesn't sound like a crow. He croaks like a frog – like the old Saigal songs!
Musical Mani: How dare you insult Saigal!
Aimai-Eienstein: Forget crows and the frogs! Let's go to the kitchen to make Momos all over again!
Meherbai: I have no more ingredients. Let Nirmala Sitaraman's loan come through, then we'll start our business.
So you see, dear readers, Man proposes but God disposes and so, Meherbai's business became Chopat, Foos-Faas, Kaput and The End, even before it started!
Latest posts by Ruby Lilaowala
(see all)