In these hard times, Meherbai's Mandli met every evening to do elar pelar and gaam-ni-gossip. They also held Antakshri sessions when all the kagras hurriedly flew away hearing their besura voices! Once, they also had a Jokes's Eve, when all the husbands flew away like the kagras  because all the wives cracked jokes on their husbands! The limit was reached when Koomi Kajwali said, "My computer is down since last month," and sexy Sheroo added, "My Behramshaw's battery is down since the last ten years!"
Today, however, all was well but how to pass the time? 
Lovji Lafango: Kai luv-shuv ni vaat karo.
Meherbai: Oh good! Let's talk about how we first met our spouses!
Henpecked Hormusji: Me first! You see, I was bhookri baaras bank-clerk staying as a paying-guest in Dhobi Talao's Dukkar Gali. So I gave an advert in the Parsi Press: 'Wanted Wife with flat; Send photo of the flat.' My wife Farida, all of 200 kilos, sent me a photo of her spacious Rustom Baug flat. It was love at first sight!
Jabri Jaloo: With Farida the Sumo wrestler?
Hormusji: Nahi re! I was attracted by her big flat and an even bigger bank balance! It was only after our marriage, I came to know that she had a lafru with her sago, Soli, who even came along with us on our honeymoon! I realised that I was taken only to carry their luggage. Ever since then, I call him 'Salo Soli Sales-Tax', because he's always there with us and like the bloody tax, there's no escaping him! The idiot needs no invitation – he invites himself everywhere! He's unavoidable! Farida encourages that by saying he's family!
Farida: Come home and I shall give you some left-over Badam-pak. What she meant was Goondi-pak and Methi-pak!
"Next!!" said Meherbai, to diffuse the tension!
Dolly: I met my Dolla jevo Dorabji at the Rani Baug zoo, then called Victoria Gardens. We were both outside the vandra nu pinjru and I was throwing some sing-danas to the vandras. One peanut fell accidentally into Dolla's open mouth and he said, "Beautiful lady, thank you for your kindly kindness and we started feeding each other sing-chana, while our two hearts beat as one and time stood still as bells were ringing in our ears!"
Dolla: That was the ghanto to announce that the garden was closing. Ever since that day, Dollymai feeds me chana-sing every Wedding Anniversary!
Pallonji alias Polly: I was walking along Apollo Bunder when I saw a gori-gori madam-ni-pori descending the steps of the Taj Mahal Hotel. Her lace-kerchief fell and I promptly tried to it pick it up saying, 'Madam, your rumal is become fall-down.' She said, 'Chhe men! I'm not madam. I am Paula from Kota-chi-vadi. I work for a madam in Taj. I am from Goa, men!' We both tried to pick up the kerchif and our heads and hearts met at the same time. For honeymoon, we went to Paula's house in Dona Paula in Goa where my mom-in-law, Philomena, cooked Goan curry rice and pork-sorpotel for us and my father-in-law, Albert Fonseca did the ghey ghey re saiba dance for me!
Sohrab (the Salman Khan of Shapur Baug): I met my Mani, the Marilyn Monroe of Chikkalwadi, at Chowpatti. I was with my dog, Behramji Boxer and Mani was with her Pilamai Poodle. The dogs fell in love and one day, Mani very generously offered me a dog-biscuit to eat. I was in love, so I ate it up! Then she commanded her poodle 'Sit' and I sat or 'Play' and I started playing with Mani's curly hair. It was only when she said, 'Down-boy-down', that I realized I was hopelessly in love with her! Then we got married!
Rustom: My in-laws order me around the same way and treat me like a dog. They didn't want a husband for their old-hag of a daughter, they wanted a houseboy for themselves! It was only after marriage that I realized she was 10 years older to me and I'd have to play Mai-Dikra all my life! 
Freny Fatakri: I met my Meherwan at a fashion show. He was assisting the famous make-up-man Micky Contractor and I was the model. The moment he applied lip-gloss to my lips, eye-liner and false-lashes on my eyes, shading on my cheeks to slim them and highlighter plus shimmer on my neck – I knew! He's my man! Ever since we married, he does my make-up. I even call him 'Meherwanji Max-Factor' with love.
B**chy Banoo Batak: That's because you need so many layers of make-up and two kilos of face-powder to look presentable! I'm naturally beautiful, so never needed a make-up-man! I just wanted a tall, dark and handsome guy and he literally fell into my lap at a lagan in Albless Baug, as he was drunk!! 
Freny Fatakri: Arrey! Even after marriage, your Bomi-Bevdo keeps falling on other women! He's obnoxious!
B**chy Banoo Batak: But at least I don't put powder and paint to look what I ain't!
Meherbai: Ladies, Ladies! Cool down! Firuza, you're next.
Firuza: I met my darling Sammy at a Burger competition! He won and my sister and I celebrated by eating five burgers each. Suddenly, Sammy and I both puked and were promptly thrown out of the Burger Restaurant. He offered me a lift home on his cycle and kissed me goodnight with his sexy burger-breath!  We got married at Cama Baug's small Otla and served burgers to our guests! Even our children love burgers – we named them Burgis-Burger and Behroze-Burger!
Film-buff Freddy: I met Hilla-Hollywood in a queue outside Metro cinema. In those days, Parsis had a craze for Sunday 6:30 pm show of an MGM film. We stood for hours to buy our tickets and Hilla was just behind me, but I insisted that she stand first in the line. In return, she gave me a pora-pao and as we ate, we discussed films as she was an authority on Hollywood films. That day, we booked two tickets, last row corner seats. First, we held hands, then we played footsie and lastly, we kissed while balancing pora-sandwiches on our laps! I proposed to her in the interval – 'Will you marry me and feed me pora-pao after marriage?' She said, 'Yes! Forever!' Now I'm sick of her bloody pora-pao! Turned out, that's the only thing her mother taught her! I'm a pastailo-Parsi since years now! Aag laagey pora-pao ney!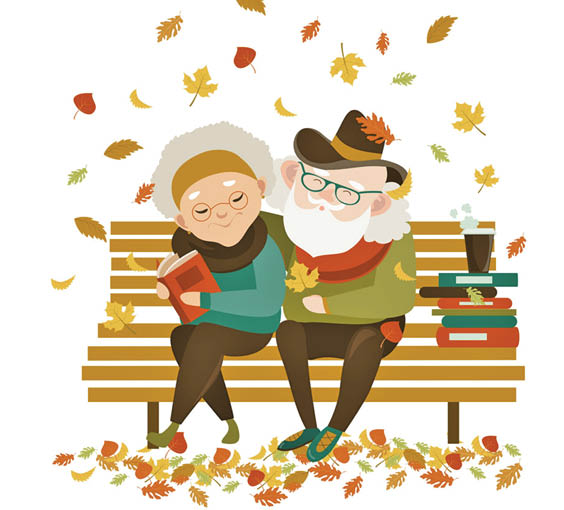 Everyone gave their sympathies. As it was getting dark, the Mandli did 'Namesty, Hum Sub Kuch Samajhtey', keeping social distance and dispersed!
Latest posts by Ruby Lilaowala
(see all)