The WZO Trust Funds and The World Zoroastrian Organisation Trust are pleased to convey that they are now in a position to issue forms to Zoroastrians who have been adversely affected financially, due to the ongoing Covid-19 Pandemic. Till such time the lockdown has been lifted and our office, which is in a containment zone, becomes operational, the forms will have to be accessed, filled in and submitted electronically with photocopies of documents as mentioned in the form.
It is stressed that the objectives of this programme are simply to extend financial support by way of relief and rehabilitation only to those Zoroastrians who are facing financial difficulties due to the Covid-19 Pandemic.
It is to be noted that this programme will not be addressing appeals or support requests towards providing relief from poverty, education or medical appeals, requests for self-employment or any other welfare purpose. These will be attended to in the regular course, once our offices are open and functional.
Copies of the application forms, for Covid-19 Pandemic related in English and Gujarati, can be downloaded from our website www.wzotrust.org
Forms can also be requested for from any of the three e-mail IDs mentioned on the application forms. In case of difficulties in accessing the website. requests may be sent by e-mail to:
(a) admin@wzotrust.com
(b) trustees@wzotrust.com or
(c) dinshawtamboly@gmail.com.
Specimens of the forms in English and Gujarati are attached.
Very Sincerely,
Dinshaw Tamboly
Chairman, WZO Trust Funds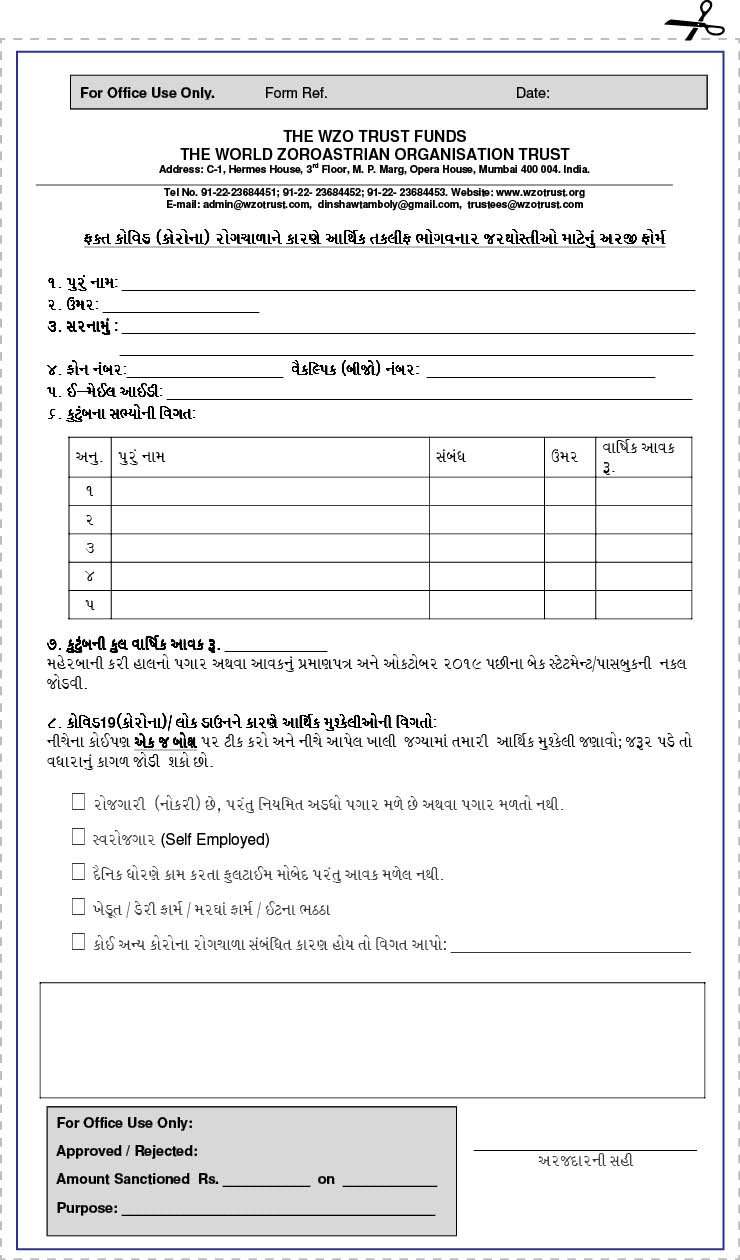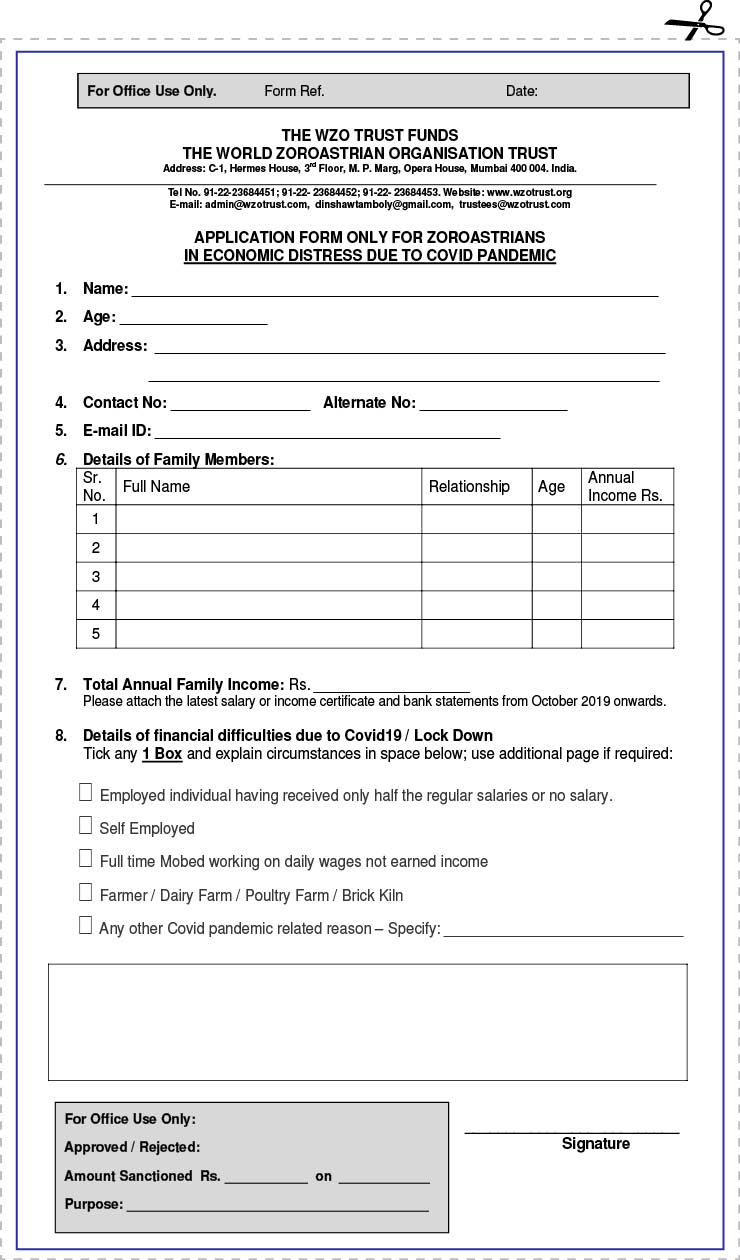 Latest posts by PT Reporter
(see all)