Last week the world celebrated Father's Day. It was all hunky-dory with Adarji of A-Block, having had Michelin Star breakfast with his son, Jangoo, consisting of akuri with Parmesan cheese generously grated in, thick slices of baguette, butter, cream and orange juice  prepared by his wife, Dhunmai. It was a Saturday morn and he was already dreaming of the luscious brain cutlets a la William, jardaloo-ma-margi and lagan-nu-custard – all washed down with a few tankards of beer at the club, that evening. Life could not have been better with our Adarji-the-Angrej, as he is popularly known to his cronies, who gather at the baug's gate to discuss the odds of the coming  50-over or 20-over matches, or the races at Mumbai, Pune, Bangalore or wherever, and what bets to lay on which or whom.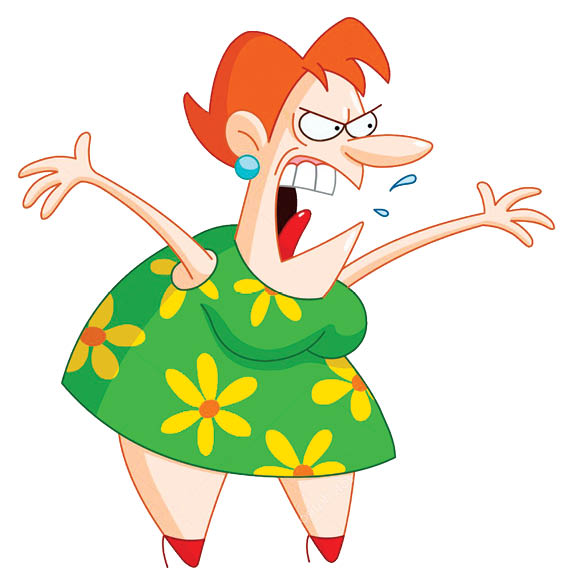 The 'Adarji- the-Angrej' cognomen stuck to him because Adarji, or Aadu, is a confirmed anglophile. He never steps out of his house without a tie or a scarf; his now faded, old trilby hat and his equally ancient jackets, often having elbow patches. When he goes out at around eleven-ish, one is reminded of the Noel Coward's musical classic, 'Mad dog and Englishman Go Out in the Midday Sun', acclaimed as one of the best songs of the 20th century by many!
Adarji's better half for thirty plus years, Dhunmai, also has a pet-name – Dovu-Dhun – due to her unfailing ability to commit faux pas', and playing fast and loose with the English language. 
Though I said life couldn't have been better for Adarji, it did get better! It was the Father's Day and Jungoo arose at the table, loudly proclaiming, "Happy Father's Day, Pappa!" giving him a big hug and  a small gift wrapped package saying, 'You have been a great dad and this is just a small token of my filial love.'
Adarji, all agog, tore open the wrapping. Finding a slim, long, elegant box inside, he opened the box and his eyes almost popped out at what he saw! It was a watch – a Rolex! Something he had always wanted to own, but never got around to buying one. "H-h-h-how can you buy such an expensive thing, and that too for me?" blurted Adarji. 
"I know you always wanted one. You used to cast a longing glance at the show window of Lund & Blockley at Museum. After all, you have done a lot for me too! You have been a great pal, dad!" 
"A pal, a great pal, my left foot!" A voice – almost a below-zero cold voice, and ominous in tone, wafted around father and son's feast of reason and flow of soul – said, "And a mother is not a pal, hah! She is non-entireity of course! She deserves only lousy bottle of perfume on Mother's Day, that's all I get! You cheapshake!"  
"I think the word you want is 'nonentity'. Guajarati ma vaat kar. The other word is neither cheapshake nor milk shake – it is cheapskate. The only cheapskate I know is that brother of yours. He guzzles my scotch and when it is his turn to reciprocate, he'll say 'sorry boss just out of good stuff. I am on the wagon. If you want, there is some mahuva-no-daru, distilled at home by a friend in Gujarat.' Now that is a makhkhi-choos!"
Jangoo tried to butt in, "Mom, that was a bottle of Chanel No. Five. An all-time favourite with women, and the best!" I am doing well now that I have been promoted. The next year I'lllllllllllllll…………"."  His voice trailed off. Poor Jangoo was no match for Mamma Dhun.   
"You have been a pal, dad, Ha? Pal? My left foot!" said the woman scorned. 
Adarji resurfaced for breath, "Dhunmai hold it. Father and son being pals is a man's thing. You will not understand!"
"Adarji tahme to muga besjo. You just will not understand what it is to be a Mother." 
"Oho, now will come the long tirade about mothers keeping awake all night long when the child cries, and when sons are grown up, still keeping awake when boys come home late. Hah! All the sacrifices the moms make, etc. and then climax will be the worn-out, old Bollywood cliché, 'Maine tuhje meri koak main nav mahine tak pala……', always the same, maybe in different languages."
"Mera mai to kehta thaj, God bless her noble soul, she had seen right through you. She would say this fellow is not right for parsimony. Baju na Behli sathe pun. But I did not take heed of her warning. I told her…."
"Hold on! 'Parsimony'? Jeha hoi ta bafat kerach! It is 'matrimony'", corrected Adarji. 
"Badhdhu sarkhu – parsimony, alimony or matrimony; papeta or batata. English na sikhavta mane. Hu mara stranded ma first avti thi!"  
Aarji couldn't resist quipping, "You mean, tu tara first ma stranded rehti thi. That's more likely." 
"Desist! Stop! Halt, bus!!" dikro Jangoo intervened. Finally, Jangoo realized that he is now a vice-president of a multinational company and can easily control this rowdy mob of two. "Now listen," came the cold controlled voice of a VP, "This is a happy day. I want to celebrate it with my mom and my pop. I love you both equally. Tonight, we will dine at the Taj where I will introduce you to a young lady. Mumsu, be patient, you will get your diamond ear-rings the day we get engaged i.e. on the next woman's day. After that, I am going  to appeal to the blokes who nominate days to celebrate whatever or whomsoever needs to be celebrated. Mother's Day and the Father's Day should be done away with and instead there should only be a "Parents' Day". This will reduce lots of tu-tu, main-maim and also matrimonial breakups. So Happy Father's Day!"
Yup, poor pops continue to remain the most unsung great guys. Err…..and moms are too!
Latest posts by Dara M Khodaiji
(see all)