Delzad K Avari is a Le Cordon Bleu, London Alumni.

His love for cooking was evident from a very young age. Having completed the Grand Diploma in cuisine and patisserie from the London campus, post his Hotel Management degree from Mumbai's Sophia Polytechnic. His expertise has been honed with rich and varied experiences including his stints with the Taj Mahal Palace and Towers (Mumbai); a Food Producer with Masterchef India – Season 2, followed by Dubai and the Maldives; and more recently, as a Sous Chef in Trinidad and Tobago in the Caribbean!

Back home in Mumbai, he currently runs his own home chef set-up, greatly gaining in popularity, named, 'Del'z Kitchen'- an absolute go-to for all meat-lovers! Delzad also shares his expertise in Restaurant Menu Development and Consulting for his recent project – 'Tiger Lily', an upscale restaurant in Hyderabad. He has recently begun his own YouTube channel, titled 'Chef Delz', which is tasting great success! [Chef Delzad's Insta – Personal: @chef_delz  &  Work: @delzkitchen]. We welcome suggestions, queries and requests for recipes from our readers at editor@parsi-times.com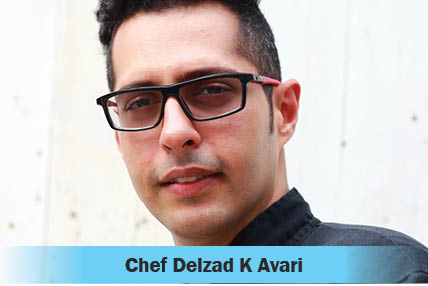 In keeping with our Father's Day Special issue this week, Chef Delzad shares his

'

No-Oven Rum Balls

'

recipe, sure to please the palate of our Parsi Pappas, along with

'

Cheesy Steamed Eggs

'

.
NO-OVEN RUM BALLS
Ingredients for the SPONGE:
Flour – 5 tbsp; Castor sugar – 5 tbsp; Cocoa Powder (unsweetened) – 2 tbsp; Baking Powder – ½ tsp; Vegetable oil – 2 tbsp; Dark Chocolate Chips – 2 tbsp; Milk – 2 tbsp; Eggs – 2 pcs / Condensed milk – 70 g; Cooking cream – 1 tbsp; Chocolate Ganache – 1 tbsp (recipe given)
Method:
Combine all the above ingredients in a microwave proof bowl

Mix together into a smooth batter with a fork

Microwave on high for 2 mins

Demould and allow to cool

Crumble the sponge, add the cooking cream, rum and chocolate ganache and bring together like a dough.

Shape into balls
For the CHOCOLATE GANACHE:
Ingredients:
Dark compound chocolate – 100 g and Cooking cream – 100 g.
Method:
Combine the chocolate and cream and microwave for 1.5 mins

Whisk together till you get a smooth dark ganache. Cool.
FINAL ASSEMBLY:
Dip each ball in the cool ganache and coat it uniformly.

Place on a tray lined with butter paper and refrigerate in order to let it set

Garnish with chopped nuts of choice and serve cold.
---
CHEESY STEAMED EGGS 
Ingredients:
Chopped onions – 1 small; Chopped garlic – 4 cloves; Deseeded and chopped tomatoes – 2 pcs; Sliced mushrooms – 5 – 6; Eggs – 2; Vegetable oil – 3 to 4 tbsp; Cooking cream – 1 tbsp; Grated Mozzarella cheese – 30 g.
Method:
Heat 1 tbsp oil in a pan and cook the sliced mushrooms till golden brown.

Heat 2 tbsp oil in a pan, add the onions, garlic, tomatoes and saute.

Add mushrooms back to the pan, add the cream and cream cheese and cook till you get a thick mixture.

Add the chopped parsley and mix it in. Keep it aside to cool.

Use ramekins or ceramic bowls to layer the dish.

Fill ¾ th of the bowl with the vegetable filling and crack and egg on top of it.

Top with some chopped tomatoes, chopped parsley and grated mozzarella cheese.

Bring a pot of water to a boil, make sure there is enough water to cover at least half the height of the bowls

Place the bowls in the pot and cover it. 

Allow it to steam for 5 – 7 mins for a runny yolk, or 10 – 12 mins for a firm yolk.

Serve hot with toasted bread.
---
Latest posts by PT Reporter
(see all)