For Old Champs' Sake!
Aapro Cyrus Broacha, the Brand Ambassador of Humour, unleashes his hilarious take on Maharashtra Politics (we saw that coming!) in our monthly column, 'Cyrus The (Not So) Great!'
.
Somebody asked a Parsi gentleman as to why Parsi New Year comes so early in the year, in the month of August, generally. I still remember the old gentleman's reply, "Dikra, aay pakar," and no, please don't insert any double meaning here. No, my grandfather simply asked my six-year-old self to hold his 'topi', (again avoid any double meaning please), while he offered the coup de grace, (famous Franco-Parsi expression), to the questioner… "Because, idiot Parsis are streets ahead of everyone else."
Two points need to be made here. One, in those days all Parsis wore topis. Secondly, my grandfather used the word idiot, only if he was in a good mood. Of course, if he was in a great mood, he'd probably call you 'bloody fool' or a word he invented himself, 'Akkal-less'. (meaning without akkal, don't confuse it with Akhilesh, I have no idea what Akhilesh means. In fact, even Akhilesh doesn't know himself!). My point here… well, actually there's no point here. Just a throwback to the great Parsis who came before. (I said no double meaning!) My grandfather was one.
Then there was the world famous Russi Kharas. Russi was a motorcycle nut. He loved his bikes more than humanity. Actually, Russi was not big on humanity, as evidenced by the seven people he ran over, at different points in his life. Legend has it, that when the British were leaving India, he wrote to them demanding they leave behind all Tiger Triumph and Norton Bikes… Which he swore he'd maintain, look after, and service in the eventuality that the British, at some 'later date would change their mind and return'.
Coz where would they be then? With bags and baggage at Gateway of India, and no transport!? Many of the bike-loving Parsi stereotype, apparently originated from Russi Kharas. This tradition is carried on today by many Parsis including famous names like Gary Lawyer and John Abraham.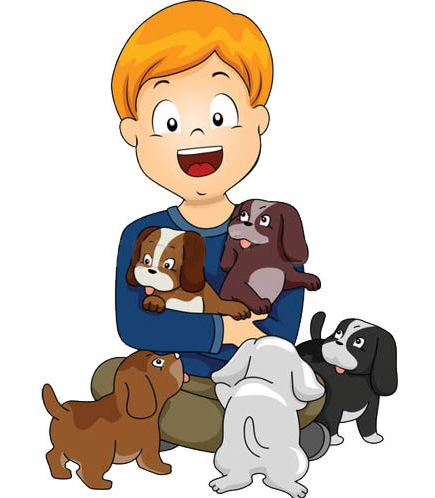 Piloo Weston. Never forget this name. In 1832, a mad British magistrate ordered the heartless culling of all stray dogs in Mumbai. Our dog-loving Parsis reacted, picking up spoons, forks, and swords and took to the streets. Piloo Weston was one of them. He stabbed three policemen with kitchen knives, and put two tablespoons in orifices I'm not allowed to mention. He famously took a break for lunch, and then used the same cutlery to attack the Police again!
These were the first riots witnessed in Mumbai (historical fact). They were known as the Dog-Riots. In fact, the first three riots in Mumbai all involved Parsis – 1. Parsis V/s Police; 2. Parsis V/s Mohammadens; and 3. Parsis V/s People who don't know how to parallel-park.
Piloo loved dogs more than life itself. Again, the story goes that he lived with his old mother and 17 stray dogs. Later on, as money was tight, Piloo had to make a choice. A hard choice. A hard choice supporting so many dogs was ill affordable. With a heavy heart, Piloo was forced to take an extreme measure. He gave his mom away! Standards set by Russi and Piloo are impossible to live up to!
Ardeshir The Great! Another Parsi legend was Ardeshir, The Great. Strangely no one in Rustom Baug knew his real surname. Ardeshir insisted it was, 'The Great'. And that's how he was known. The Great's obsession was with the willow game. Cricket. He loved the game. It is said he watched all ten of Vijay Merchant's test matches. To put it in perspective – Ms. Merchant only watched nine!
He slept with his county cricket bat under his blanket. He divorced three times. The first wife put off the radio when a test match was on; The second wife was sent packing, because she didn't know she embarrassed him by failing to explain the law for 'obstruction of the field' at his Rotary Club felicitation. When he died, he wanted his ashes sprayed over Brabourne Stadium and all helicopter services refused.
Again, as we enter the New Year, let's not forget the old champions, the ones who paved the way for the rest of us…. The ones like Russi, Piloo and Ardeshir! Readers are encouraged to send in their list of famous, unsung, forgotten Parsi heroes and heroines – aapri Editor has promised great prizes, like Norton Motorbikes, St. Bernard Dogs, and season tickets to the IPL!
Happy New Year!!
Latest posts by Cyrus Broacha
(see all)