Parsi Times congratulates and celebrates the success of our fab students and young achievers who have done achieved great success in their academic performances in Board exams across schools and colleges. We are delighted to feature our young, bright sparks who make our community proud! 
Do write in to us at editor@parsi-times.com with details if you would like to celebrate your success with our community too and feature in PT's Parsi Pride Brigade!
Here's extending our very Best Wishes for a Shining and Successful Future,
alongside our Heartiest Congratulations to our Young Guns….
Premium Piroz!
Piroz Sarbhanwala, from CNMS school Vile Parle West, scored 94.6% in the ICSE Boards, 2020. Residing at in Salsette Parsi Colony (Andheri) with delighted parents – Tina and Burzin Sarbhanwala, Piroz excels in mathematics and will be opting for the Commerce (Economics) stream in the future. He would like to pursue a career where he can amalgamate Machine Learning and Artificial Intelligence in the world of business! 
Amazing Afreen!
18-year-old Afreen Gagrat, from Mumbai's Jai Hind College, secured 88.46% in the HSC Boards 2020 (Science) without any tuitions or classes! She topped Jai Hind College in Science (General) stream. Daughter of elated parents – Dr. Yenisha and Firdosh Gagrat – Afreen says she owes her success to the hard work she put in, her mum and her college teachers. She will be appearing for the NEET Medical Entrance exam and wishes to pursue a career in Medical stream.
Shabbash Shayan!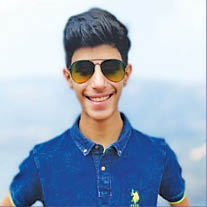 Shayan Sarosh Patel from Salsette Parsi Colony secured 88% in his tenth Board exams. A student of  Lilavatibai Podar High School, 15-year-old Shayan is the son of beaming parents – Sarosh and Rosanna Patel and has opted to continue his education in the Commerce Stream. Inclined towards art and creativity, wishes to make a career in the field of Design.
Jubilant Jeraz! 
16-year-old Jeraz Dick Mody from CNM School secured 95.7% in the Tenth Standard Boards. Residing at Salsette Parsi Colony, the son of proud parents – Dick and Zenobia Mody, Jeraz wishes to pursue BBA in College, en route to a career in business and commerce. 
Awesome Ahren!
Ahren Adil Dumasia from Malcolm Baug (Jogeshwari) secured 95% in his tenth Boards, as a student of City International School. The son of elated parents – Adil and Hilla Dumasia, 16-year-old Ahren has opted for the Science stream and wishes to pursue a career in the Aviation industry. 
Ultimate Urvaksh!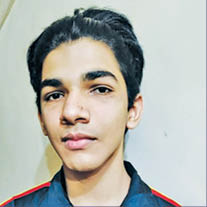 Urvaksh Tirandaz Billimoria a resident of Dadar Parsi Colony and a student of Don Bosco High School, Matunga, scored 90.80% in the SSC Board Exams, 2020. He owes his success to his overjoyed parents – Zareen and Tirandaz, grandparents and teachers. Urvaksh is a junior Black Belt in Karate having won numerous city contests and has represented Mumbai in the State and National level Judo championship in 2018. He has opted for the Commerce stream and hopes to have a successful career in business and commerce.
Sharp Shanaya!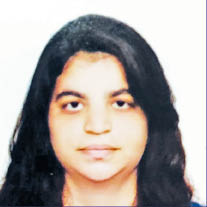 25-year-old resident of Pal Bhatha, Surat, Dr. Shanaya Percy Billimoria secured a distinction in her Masters of Physiotherapy, specializing in Neurosciences, from The Ashok & Rita Patel Institute of Physiotherapy, Charusat. The daughter of proud parents – Percy and Thrity Billimoria, we hope Dr. Shanaya brings great healing to all her patients! 
Latest posts by PT Reporter
(see all)