Talented, Efficient, Amazing, Caring, Helpful, Empathetic and Respected are the exact terms that describe the word TEACHER. Teachers are the guiding force in a child's life that shapes their destiny. On the wonderful occasion of Teacher's Day, Parsi Times Reporter, Binaisha M. Surti, brings you a special feature where we pay tribute to some of these great architects of children's futures, who polish our raw talents, identify and nurture our true potentials, and make us what we are today!
Every year on 5th September, students look forward to celebrating the special occasion of 'Teacher's Day' and showing gratitude and heartfelt appreciation for our dear teachers and mentors who mould and shape our lives, and along the way, build a positive relationship that lasts a lifetime. A teacher truly empowers students to think and make decisions for themselves while also making sure, they have understood life's basic concepts. They are students' parents away from home, acting as their guiding light and motivating them to bring out their best for the world to see.
This year, the conventional celebrations will be given a miss, though many schools have ensured that 'Teacher's Day' festivities will be celebrated on the virtual / online platform. Our Teachers have proven to be our heroes during this crisis, as their lives have turned into a roller coaster ride – we salute and thank them for managing and juggling several responsibilities as well as ensuring that children are on track and their flow of education has not suffered. Teaching online is way more a tedious task than physical school. Terms such as share screen, downloading, uploading, editing, corrections, webinars and conducting online tests have replaced sharing a desk and snacks with friends, playing games at school, watching your teacher use the chalk and duster, etc.  Students miss how their teachers looked, taught, gestured, spoke and advised on matters related to our syllabus or just life in general. 
We thank all our teachers for being a part of our journey. Our very own Parsi Community is blessed with gifted jewels in the teaching profession, adding value to so many lives. Parsi Times caught up with a few of our much-loved and respected educators, as they share their experiences of working with children and the current scenario that the teaching world is facing.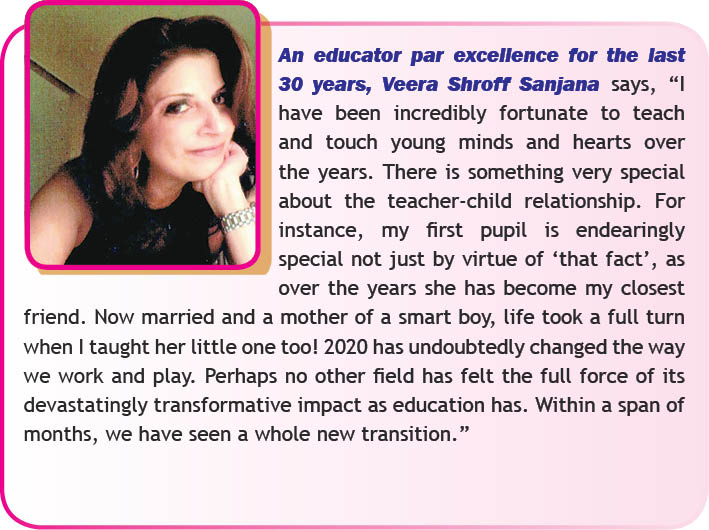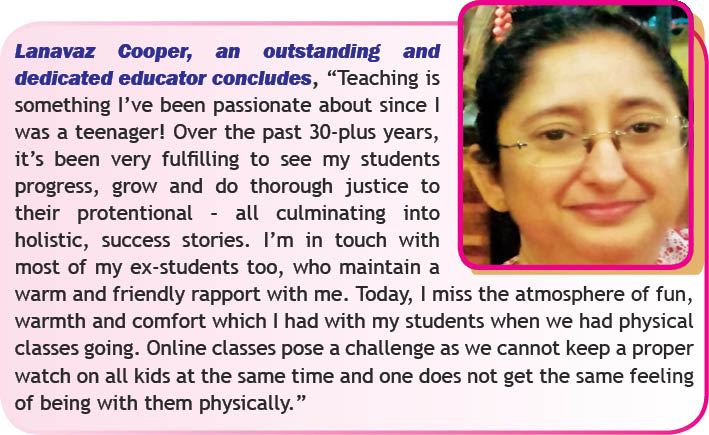 Latest posts by Binaisha M. Surti
(see all)