Alamai Banga, who stayed near Banganga in Walkeshwar, was quite jealous of her cousins – Siloo
Sanga and Ketayun Kanga, since they had become grandmothers two decades ago and she was still a katchi-kumari girl of 70!
Alamai, or Aloo, was the permanent 'gharaak' of Parsi community's famous match-maker, Koomi Kaajwali. Koomamai had showed Alamai a retired Air India Flight-Purser, but she rejected him outright saying, "Aeroplane ma pyala rakabi uchakva valo nahin joiye!"
Koomi also showed her photographs of two brothers who owned a famous bakery at Dhobi Talao -Behram Bun-Pao and Baji Brun-Pao. Aloo got excited with the idea of eating free 'bun-maska', 'khari' and 'mava-cakes' every day and asked, "Can I marry both of them, if the BPP gives me permission? Just like those 'Buy one, get one free' schemes?"
"No!" screamed Koomi! "Besides, BPP Trustees are too busy fighting each other to even consider your case!"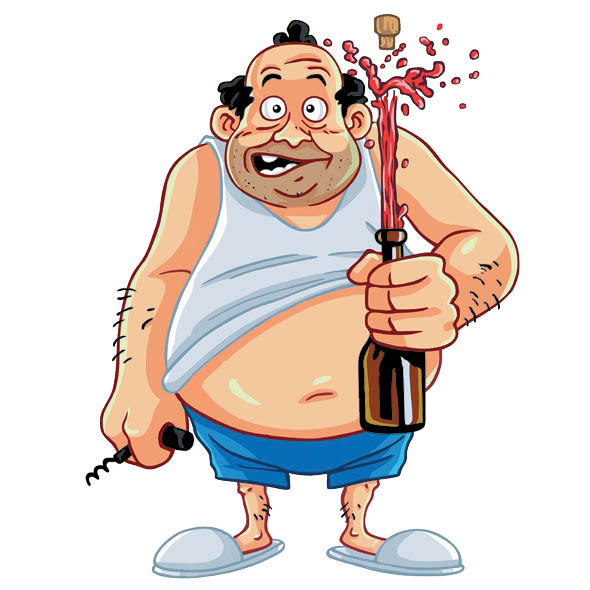 Koomi recommended Bomi Bevdo of Bandra who went to 'Aunty's Bar' every evening for a takora of Parsi-Peg. Poor Bomi was also rejected for no fault of his! Then there was this 80-year-old 'Rangilo Rascal' – Ratanshaw Romeo, who had practically no vices except smoking, drinking, jugar, races and women. "Your love can reform him after marriage!" said Koomi. "Arrey nahi re! If he hasn't reformed in 80 years, with one and half foot in the grave, toh havey jatey dahrey, soo reform thai! Cancel karo!"
Koomi then recommended an aristocratic Shikari called 'Vikaji Vaaghmaru'. Aloo turned him down saying, "Mumbai ma thora vaag aavey? Besides, I want a husband who can kill kasara, ghalora and maakar!" "Toh pachi koi pest-control valo sodhvo parsey" replied Koomi.
And the conversation continued…
Aloo: I want to marry someone very filthy!
Koomi: "Fuvardo? Melo-Ghelo? Unkempt? Dirty-Foo???
Aloo: Let me finish! Don't interrupt! I want to marry somebody filthy rich!
Koomi: In that case, Keki Clubwala is just right for you!
Aloo: Is he a member of Ripon Club, Wodehouse, CCI or Willingdon? He should be a member of at least two clubs.
Koomi: YES! YES!! Two clubs!! He's a member of 'Cards Ramvani Paana Club' of Grant Road and the 'Matka Club' (gambling) of Lamington Road!
Aloo: You must be joking!! Chalo, if not a club-member, show me a filthy rich Race na ghora no owner!
Koomi: Done! Kharshedji Khacchar is just right for you. After retirement, he bought a mule (khacchar) and gives joy rides to children at Bandstand! Tamuney toh roj free rides malsey! You'll play Horsie-Horsie every day. Just say yes and I'll arrange a meeting!
Aloo: What do you take me for? Forget club-member and horse-owner. Show me a chef or a restauranteur so I don't have to cook for the rest of my life!
Koomi: Why didn't you tell me before? I have just the person you are looking for! He is a boy of 75, having his own catering business. I am referring to Soli Samosavalo who has an illegal stall on Colaba Causeway. I am so jealous of you Alamai, you'll be stuffing your face daily with Soli's famous samosas while your husband will also be stuffing his own face with you!
Aloo: Me? How come?
Koomi:  With 'Aloo' or potato – tamaru naam!
Aloo: I can't marry him – I hate samosas, so how can I marry him? Let me do some more window-shopping for a husband. How about a creative and talented type? A singer perhaps!
So, the very next day Koomamai arranged a meeting with Themul Tansen who was requested to showcase his talent in front of the two ladies. Tansen uncle had brought along his old harmonium and sang some very naughty and vulgar songs, taking liberty with the lyrics, like:
1) Choli Ke Peechey Kya Hai?
2) Aloo oh! Meri Chaloo!
3) Themul Badnam Hua, Darling Tere Liye!
4) Sarkai Lo Khatiya, Garmi Laagej!
5) Aloo Tu – Ab Toh Aa Jaa!!
6) Boley Chudiyaa – Boley Alamai!
7) Tere Seeney Se Mujhe Chipka De – Oh Aloo – Fevicol Se!
Alamai was unable to appreciate the humour behind the songs and became furious and went after poor Themul, hammer and tongs… "You called me 'Aloo the Chaloo'? Mua, tahra Mamai-Bapai hosey Chaloo!" She then proceeded to break the harmonium and removed her chappal, saying: "Now, I'll play tabla on your bald head."
"Bachao, Bachao!! Bhagwan ke liye mujhey chhod do!" cried Themul in typical filmy style.
"Marerey! These lines are said by a heroine who is being assaulted in a Hindi film! Hoon su tamuney rape karooj?" Tansen took his broken harmonium and scooted out of Koomamai's house faster than he came!
Aloo: Actually, I wanted someone who sings English songs.
Koomi: My randailo (widowed) nephew – Piroj Pavaroti – he sings, 'Bavano Bucho' and 'Papeta Ma Sing' beautifully! (She meant 'Besame Moucho' and 'Puppet on a String'.)
Once again, a meeting was arranged but Piroj had forgotten his dentures, and he could not pronounce any word properly. He took a bow saying, "Ali my Gheli, will you marry me? Kevi lagi poetry? I am also the Poet Laureate of Jer Baug."
Aloo: You can't sing to save your life – I couldn't understand a word! It all sounded bok-bok-bok to me, as you had not worn your dentures. As for your poetry, you can make a vanity publication out of it, put it online and do fekum-fek that you are a published author.
Piroj Pavaroti: I'll improve my singing after marriage.
Aloo: There's going to be no marriage! Javoji, sidharoji, gherey jainey gaavo ji! Did you understand my poetry?
Koomi:  Frankly, I am fed-up showing you 'boys' – tamuney exactly kevo var joiye???
Aloo: When I meet him, violins should play in my ears and bells should ring, like in that romantic song, 'Tune mari entry aur dil mein baji ghanta – Ting, Ting, Ting, Ting…'
Suddenly, Koomi's door-bell rang.
Aloo: Ghanti vagi, jaldi kholo! Give me the good news that my lover-boy has come!
Koomi opened the door saying, "Alamai, kachravalo chey!!"
Latest posts by Ruby Lilaowala
(see all)