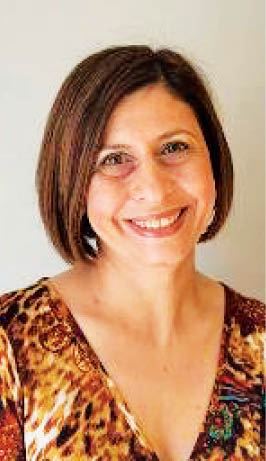 UK-based Dr. Azmy Birdi, an accredited Menopause Specialist who was awarded the Fellowship of the Royal College of Obstetricians and Gynaecologists (2009), has authored a book on the life and work of Dr. Pesi Bharucha, titled 'What Pesi Did, A Surgeon's Story'. Surgeons may possess outstanding surgical skills, but to be qualified as a 'good doctor', he needs to be able to identify himself and empathise with the patient. Dr. Pesi was just that, in addition to being an excellent surgeon. His patient was his topmost priority. This book is a tribute to Dr. Pesi's work, by his daughter – Dr. Azmy Birdi.
Dr. Pesi Bharucha, who passed away in 2018, trained as a surgeon in the UK and was recruited in 1956 by the Tata Iron & Steel Company (now Tata Steel) for their hospital in Jamshedpur. He transformed it from a cottage hospital to a multi-specialty diagnostic centre. He brought much fame to Tata Steel medical services by leading the Small-pox Eradication Campaign during 1974 epidemic with the WHO, as also for his pioneering surgery for burns victims. Post his retirement from Tata Steel, Dr. Bharucha assumed the position of Medical Director at Breach Candy Hospital, for nearly 15 years. During this time, he arranged for the construction of the new wing. This has been chronicled in the book alongside anecdotes from patients.
Says author, Dr. Azmy Birdi, "This book is about humanity; it describes not only the selfless service of Dr. Bharucha, but also that of other doctors, such as Dr. Noshir Piroshaw, who was instrumental in setting up a state-of-the-art department of Dentistry, attracting students from Europe. It also pays tribute to the benevolence of the Tata Group of companies, which poured funds into healthcare, not just for their own employees but also for the larger community. This book has been written to raise awareness and instil pride and inspiration for the Parsi community."
The book was written after Dr. Azmy's presentation on an inspirational doctor (Dr. Pesi Bharucha) received a warm and favourable response at the Oxford Postgraduate Medical Educators' Conference in May, 2019. 'What Pesi Did, A Surgeon's Story' is available on Amazon (amazon.in/dp/8194814901) and Flipkart, and also as a Kindle version. It is priced affordably, at Rs. 200/-.
Dr. Azmy Birdi is a post-graduate medical educator, practicing in the UK for over seventeen years. She is an accredited Menopause Specialist has also been awarded special status as a Menopause Special Skills Trainer, which has enabled her to train and educate other doctors in the field of Post-Reproductive Women's Health.
Latest posts by PT Reporter
(see all)