Daisy P. Navdar is a teacher by profession and a firm believer in the efficacy of our Manthravani. She is focused on ensuring that the deep significance of our prayers is realized by our youth. She credits her learnings and insights, shared in her articles, to all Zoroastrian priests and scholars whose efforts have contributed towards providing light and wisdom for all Zarthostis.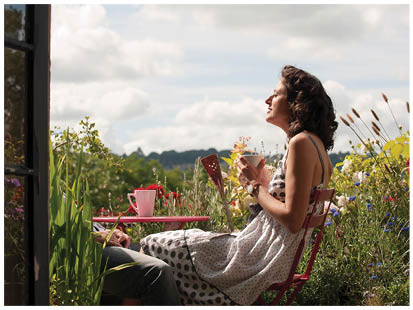 "Are you ever burdened with a load of care?
Does the load seem heavy that you are called to bear?
Count your many blessing angels will attend,
Help and comfort give you to your journeys end.
Count your blessings name them one by one
Count your blessings see what God has done
Count your blessings name them one by one
And it will surprise you what the Lord has done!"
These are the lovely words of a beautiful song that we sang in school! It's set to a lovely lilting tune, too! Sometimes these memories bring in fresh learning. Songs that we sang as children take on a new meaning.
In recent times, I have felt a wave gratitude come over me. As we enter the final lap of what has been a challenging year and with fresh challenges looming over the horizon, I feel grateful for all that I have been blessed with. Perhaps it is this attitude of gratitude which will helps us tide over all circumstances. Hence, I have decided to count my blessings!
Time and again, we receive a bounty of blessings. I am sure that they come to us through the source of our prayers. It is very important to understand here, what we classify as blessings. Blessings take the shape and form of all that is around us…
The calm confident voice of a friend on the phone is a blessing. Somebody making a magnanimous gesture and pulling you out of a financial difficulty, is a blessing. Appreciation from your family is a blessing. A wonderful day spent with your spouse is a blessing. Cooking your favourite meal is a blessing. Looking at the ocean is a blessing. A priest who is reciting the boi ceremony and you witnessing it, is a blessing. The hugs of your children are blessings. A smile from your neighbour is a blessing. Your house-help arriving on time and completing their duty is a blessing. Making it through Covid times with good health and happiness, is a blessing. A family that pitches in and helps, is a blessing. Having the discipline and fervour to recite our holy prayers everyday is a blessing. The small things that occur around us on a day-to-day basis are all manifestations of the blessings of Dadar Ahura Mazda.
How frequently we make a mental list of everything that is wrong with our life. How deeply we allow this negativity to fester in our consciousness and become a part of our suffering. But if seen through the gaze of clarity and prayers, we realise that most of what we face, is through our own doing. We cannot disregard the part that we play in our own well-being, or lack thereof.
So, let us enter the portals of 2021 with renewed faith, hope and gratitude for all that our Pak Dadar Ahura Mazda has showered upon us so abundantly. Let us value and enjoy each moment that He has granted us!
I leave you with a poem which comes straight from my heart….
A train that is comfortable with seats that are wide,
And nobody comes and sits by your side;
Sugarcane fields, flash past the car,
Winding village roads take you afar;
A swing in the courtyard and many fruit trees,
A well that is holy and streams that flow free;
Where you breath in the morning with lemongrass tea
And honey in large pots, gleam on the balcony;
The sunlight comes in and dimples your dawn,
You pray facing east – what a holy morn!
The call of the birds – a cacophony of sound,
The smell of the earth brings blessings profound;
It's easy to complain about the year that is past,
But gratitude springs deeply in the well of my heart!
So, if you are stuck in the ways of the mind,
Look outside your window – God's blessings you'll find!
Wish You All A Happy and Blessed 2021!
Latest posts by Daisy P. Navdar
(see all)