Congratulations To Our Contest Winners!!
We thank all our talented and witty participants for the overwhelming entries – in quality and quantity! Heartiest congratulation to our following Top Three Winners! We have also shared some of the poems as part of our Special Mentions Category. [Winners are requested to e-mail us at editor@parsi-times.com to claim the prizes.]
.
WINNER 1:

Dedicated To That Special Place In My Heart…
Grant Road Meri Jaan!

By Farzana B. Mistry
.
 Wo Forjett street ki hawa,
Wo Bhatia hospital ki dawa;
Wo Chor Bazar ki shopping,
Aur Bharda School ki copying;
Wo Cafe Ideal ka khima-pav,
Wo B Merwan ka maska-pav;
Aur kaise bhul jaye Prakash ka cutlet-pav!
Wo Marine Lines ki sadke,
Jaha na jane kitne dil dhadke;
Wo Nukkad ke bhai log,
Aur Bhindi Bajaar ke kasai log;
Wo New Year ke ornaments,
Aur Gowalia Tank ke ek se ek tournaments;
Wo Gamadia Colony ka nukkad,
Jaha smoke karne jaate the bhukkad!
Is sheher ki badhati abaadi,
Aur illegal slums se hone wali barbaadi;
Har rasm yahaan hai nibhate,
Aisi hai hamari Grant Road ki baatein!
  .
.
WINNER 2:

Dedicated To Hubby Dearest!
My Pandemic Partnership With Hubby! 

By Fiona Wadia Billimoria
.
From seeing you at home for a few hours a day,
To seeing you 24/7, lockdown had its way;
From surprise dinner-dates and weekend trips,
To unplanned game-nights with kaada for sips!
From movie nights and walks by the seashore,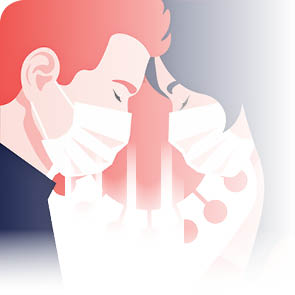 To bingeing on Netflix and Prime to avoid the bore;
From eating out to experiment with multi-cuisine dishes,
To comfort cooking at home to satiate our hunger's wishes!
From doing just nothing on our days of rest,
To sweeping, washing, working from home was our compatibility test!
From tight hugs and kisses whenever we felt like – was easy,
To thinking twice about coming close, if one of us was sneezy!
Times and things may have changed, but our love has not,
Strengthening our bond – the Pandemic has taught us a lot;
Wishing you a Happy Valentine's Day – my hubby dear,
It's 6 feet distancing with all except you – so close and near!
 .
 .
WINNER 3:

Dedicated To The Gadget That Kept Us Sane!
My Cell Phone – My Valentine!

By Meher Parvez Sutaria
.
Valentine's Day arrives faithfully every year,
When we express our love for our near and dear;
But in this ghastly 'Pandemic', what can be done?
How shall we meet our dears and look out for fun?
Most movie-halls are shut – can't go out for a treat,
With masks on our faces, how shall we greet?
No holding hands and a distance to keep,
Dear Lord, have mercy, it makes one weep!
Then bang comes an idea like a bolt from the blue,
Why don't I use my cell-phone to talk with all of you?
My darling cell-phone, you are worthy indeed,
You've come to my aid, in my hour of need.
I can call my loved ones and chat through the day,
On WhatsApp or Insta – what do you say?
Kudos to my lovely cell-phone, this gadget of mine,
It certainly deserves to be this year's Valentine!
 .
 .
SPECIAL MENTION: To Swiggy – My New-found Love!
By Parizad Sirwalla
Swiggy is my new bestie,
Everything I order from here is so tasty!
There's no real need now to cook at home,
The dishes are from all over – Mexico to Rome!
A click of a button makes the delivery arrive,
Foodies like me find it easy to survive!
Be it a lockdown or a feast or a rainy day,
Swiggy's at your service, making life happy and gay!
Mammas can relax and watch their favourite show,
Within 30 minutes, yummy food will be at your door!
'Good food – great life' – true to their tag-line,
While chilling at home, you can wine and dine.
Get on the app and enjoy your culinary journey;
The great variety of gourmet choices is easy on the money.
So, tell me who can be a better Valentine?
It's time to order the delicious Eggs Florentine!!
 .
 .
SPECIAL MENTION: To My Valorous Valentine  
By Roshan Dastoor
.
Globally 'crowned' as the Pandemic – the 'mighty' coronavirus,
Could there be anything more 'mite-y' required to wire us?
My better half, my Valentine, you are a true-blue warrior
Little wonder, with you by my side, I stopped being a worrier!
Bitter times during the lockdown, at anxiety's behest,
You allayed all my fears and put my mind to rest;
Be it sweeping or swabbing, you helped in every household chore,
My boat never ran into troubled waters – you always kept it ashore.
The focus from 'me' to 'us' gave our love a new meaning,
'More Togetherness' as a way of life was a profound feeling!
Your support, my Valentine, has seen us through this pandemic,
Our love has reached greater heights and become even more epic!
Latest posts by PT Reporter
(see all)