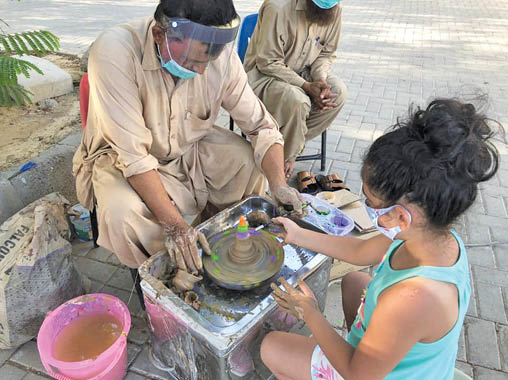 'Ardeshir's Aces', XYZ's international group from its Karachi chapter, is one of its newer groups which was birthed during the lockdown, in July 2020, during the lockdown. This small but enthusiastic group has conducted some fun and amazing events in a short period! In December 2020, 'Ardeshir's Aces' conducted an Xmas Hamper project, pleasantly surprising their grandparents, and senior relatives and neighbours by gifting them their favourite treats in a Christmas hamper. The hand-made greeting cards and hamper personal delivered made the seniors feel very special!
'Ardeshir's Aces' also circulate a monthly online newsletter – 'What's On' – amongst Karachi Zarthostis living in Karachi and abroad. It's also uploaded on the Banu Mandal website, which shares a write up with photos of a few activities done with Team XYZ, Fundays and other intergroup activities.
On 27th March, 2021, 32 children, 5 volunteers and a few expert kite flyer parents celebrated a great XYZ Basant Spring Funday. Basant is the local spring festival where people traditionally dress up in yellow and orange. A potter made pretty rainbow-coloured masterpieces with the kids. Children enjoyed designing kite templates and flying kites. The Funday ended with feasting on delicious snacks made by the parents.
Latest posts by PT Reporter
(see all)