[MEDIA PARTNER: PARSI TIMES]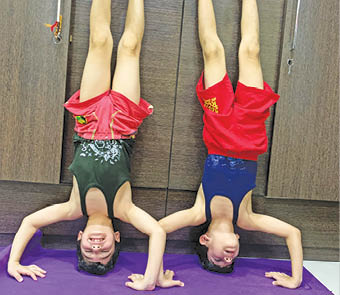 The XYZ Foundation held its very first virtual Summer Camp on 14th May, 2021 on Zoom and it's been a blast ever since! With 180 participants divided across 16 teams, each day, conducted by different XYZ groups, has been an enormous success. 
Day-1, conducted XYZ Seniors – 'Xerxes' Invincibles' commenced with all 180 participants attending the morning session which started with an orientation and prayers. The first event – Team Building, was conducted in individual break out rooms, where team members got to bond with each other. This was followed by 'XI Says' (XYZ's version of 'Simon Says') where the participants performed their tasks with their trademark XYZ gusto. The second event – 'Say What!' required participants to guess a word by lip reading. Next, the 'Being Bawa' Quiz presented a nail biting finale and the day ended with a brief preview for the next day.
Jamshed's Giants kicked off Day-2's morning session with yoga activity by yoga expert Rayomand Sirvala, where kids were taught the importance of good postures, different breathing and concentration techniques. The next session was conducted by JG volunteer and parent, Nazneen Engineer who taught participants how to make delicious ice candies. This was followed by a fun 'Hollywood/Bollywood Movie Trivia' session, and finally a Tie and Dye Art Activity conducted by XI Zeshah Davar, where the kids twirled and swirled the cloth, used different folding and binding techniques.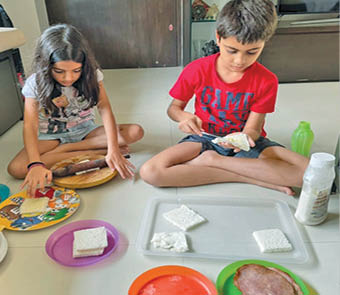 Day-3, under Rustom's Rockstars , started with a religious talk by Er. Darayesh Katrak followed by an Art and Craft session by RR volunteer and parent – Dilshad Mullan, where participants learnt how to make a bird feeder.  The afternoon session comprised a fun 'Ulta Pulta' Quiz, where participants had to give wrong answers to win points! This was followed by a Pinwheel Sandwich making session conducted by RR volunteers and moms – Nazneed Dastur and Arnaz Dee. Bingo with a twist had was the highlight of the evening session, which ended with a physically exhilarating dance performance by popular fitness trainer – Bijal Vora. 
Cyrus' Superstar took charge of Day-4, turning a mundane Monday into a super fun day, with two DIY artistic activities – Bottle Painting and Leaf Stamping conducted by  XI member – Tanya Dastur. The ever-popular Antakshari session was a runaway success with four uniquely planned, fun-filled rounds. Undoubtedly – baddhaa ne majha avi gayee!! The final activity – Emoji and Pictionary game – required the collective brainpower to quickly guess what the Emojis represented to decode popular Hollywood / Bollywood movies. The evening ended on a high note with a fun Bollywood Dance session which got everyone grooving to hit songs!
Latest posts by PT Reporter
(see all)