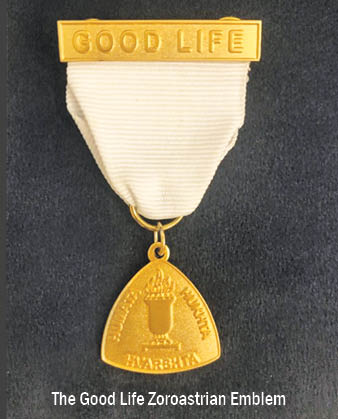 "….The Most courageous Beheram yazata then speaks unto him (i.e. seeker for help): I am the most courageous in courage, I am the most victorious in victory, I am the most glorious in glory; I am the most favouring  in favour, I am the most profitable in profit, I am the most health-giving in health."- Behram Yasht  para 3  
A Behram Yazad Jashan will be performed at the ZAC (Zoroastrian Association of California) Atashkadeh, for divine intervention to bless our community and all of humanity, with Victory over the coronavirus, on 1st June, 2021 (Dae Mah – Behram Roj), at 7:30 PM IST. 
"What could be better than starting the month with a Jashan of Victory?" asks Er. Zarrir Bhandara, the religious head at ZAC who performs the Jashans, adding, "This Victorious Behram Yazad Jashan is performed to welcome better times, especially in India and to bring about Health, Strength, Wealth, Longevity, and Happiness amongst our community members and all human beings." 
"Normally, during the current month – Dae Mahino , many of us have a Jashan performed in our homes, but due to current circumstances, we cannot. Hence, this is an excellent opportunity to stream the Jashan prayers in your home to receive an abundance of blessings through the powerful vibrations of our Mathravani prayers. During the last Behram Roj Jashan, we reached maximum capacity within the first 3 minutes of prayers! In order to accommodate everyone this time, we have increased our capacity to 1000 participants. Please attend this Jashan and Humbandagi, which will be followed by a brief talk," says Er. Bhandara.
Zarthostis across the world can attend the Jashan on Zoom. 
Behram Yazad Jashan To Achieve Victory Over The Virus

Date: Tuesday, June 1st, 2021 Time:  7:30 PM IST

Join Zoom Meeting: https://us02web.zoom.us/j/7522040799

Meeting ID: 752 204 0799 Passcode: #1jashan
Latest posts by PT Reporter
(see all)