Saal Mubarak to you and all your loved ones!
We welcome the New Year with a sense of hope and much needed healing, in keeping with the challenges, damage and loss caused by the second wave of the pandemic, not too long ago.
Life goes on, and as we learn to adjust and adapt to the new normal, it is time for us to focus on our healing and recovery.
May the New Year realise our hopes of better tidings, professional and personal growth towards prosperity and happiness for all. Here's hoping that our community unites in harmony, in this new cycle, to usher in a period of peace, welfare and progress!
Happy Parsi New Year to all! And God Bless!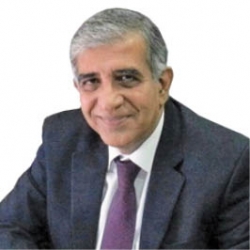 Latest posts by Kersi Jamshed Randeria
(see all)