PT's Parsi Pride Brigade celebrates the academic performances of our young achievers who have triumphed in the Board exams, across schools and colleges. We are delighted to feature our bright sparks who make our community proud! We invite you to celebrate your success too with our community and feature in PT's Parsi Pride Brigade! Mail us at editor@parsi-times.com with details. 
Heartiest Congratulations and Best Wishes for a Shining and Successful Future to our Young Guns…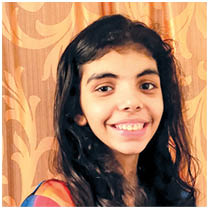 Clever Kiyona!
15-year-old Kiyona Adil Driver, from Walsingham House School, secured 97% in her ICSE Boards. Residing at Gamadia Colony with her proud parents – Ferzin and Adil Driver, Kiona is an artist at heart, drawing Mandalas, painting and sketching. She also practices Karate and is fond of new gadgets. She plans to take on the Commerce stream, en route to a flourishing career in Economics, Finance or Management.
Congrats Kevin!
Kevin Mehernosh Pooniwala from Udayachal High School (Vikhroli) secured 94.6% in the SSC Boards exams, scoring 100% in Social Studies. 16-year-old Kevin, from Godrej Hill Side Colony, is a District Level swimmer and has won over 125 medals and championship trophies in athletics. He credits his success to his delighted parents – Mehernosh and Sanober Pooniwala and will be pursuing the Science stream to secure a career in the field of Engineering.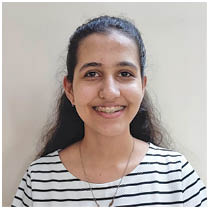 Zesty Zeenia!
Zeenia Zubin Mistry, from Villa Theresa High School, has secured 97% overall in the ICSE Boards. She is a proud Guide of the 71st East Bombay Zoroastrian Bharat Guide Group and has passed her Rajya Puraskar. A nature lover, Zeenia enjoys the outdoors as also the performing arts and is passionate about singing, speech and drama. With her love for science and desire to make a difference, she plans to pursue medicine.
Perky Pirzan!
Pirzan Menoz Pithawalla, from Udayachal High School, scored 88.60% in his SSC Boards. He credits his success to his parents – Farzin and Menoz Pithawalla for their support through this journey. Residing in Godrej Hillside Colony, Vikhroli, Pirzan has opted for the Science stream and looks to make a career in the field of Engineering.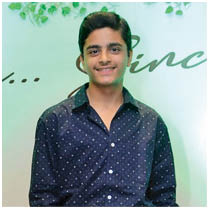 Shabaash Shayan!
16-year-old Shayan Sarosh Daruwalla, from Campion School, secured 90% in the ICSE Boards. A Godrej Baug resident, Shayan has represented his school in Basketball and Athletics. He enjoys reading books and is passionate about photography. Shayan looks to carve a niche with a career in Business Administration and plans to pursue a Masters in the same.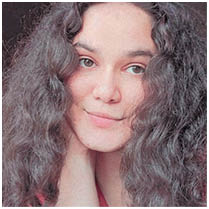 Remarkable Rhea!
Rhea Fredy Dadinath from Maneckji Cooper Education Trust School secured 95.33% in the ICSE Board exams. Rhea has a number of achievements to her credit in the Model United Nations (MUNs), Creative writing and Performing Arts. She enjoys participating in various sports and listening to music. The daughter of proud parents – Fredy and Rukshana, Rhea has opted for Commerce in college and looks to making it big in the world of Finance.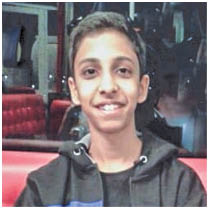 Praiseworthy Paurash!
Paurash Mahernosh Deboo, from Udayachal High School, scored 89% in his SSC Boards. The 16-year-old, residing in Godrej Hillside Colony enjoys football, swimming and cycling. He credits his success to his overjoyed parents – Mahernosh and Shenaz Deboo, grandparents and teachers. To fulfil his aspirations of becoming an Engineer, Paurash has opted to pursue his studies in the stream of Mechanical Engineering.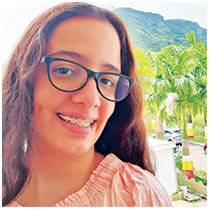 Wowsome Veenaaz!
Veenaaz Vaid secured 96.6%, with a perfect 100% score in Social Studies and English Literature in her ICSE Board exams. A Behram Baug Parsi Colony resident, Veenaaz has done her schooling from Marble Arch and wishes to pursue the Arts stream. Daughter of Dr. Zubin and Raazbeen Vaid, Veenaaz enjoys travel, reading, writing and blogging. She looks forward to a career as an educator to inspire young minds.
Prolific Percy!
30-year-old Percy Hirji Elavia acquired 81.13% (Sem V & Sem VI aggregate) in the LLB Degree (Mumbai University, July 2021). Residing in Khareghat Colony, Percy works as Assistant Manager – Audit at the Godrej & Boyce Manufacturing Co. Ltd. This being his second Bachelor's Degree, post graduating in Commerce earlier, Percy recently completed his 'Forensic Accountant And Fraud Examiner' (FAFE) certification from the USA and now aims at advancing his career in the corporate world.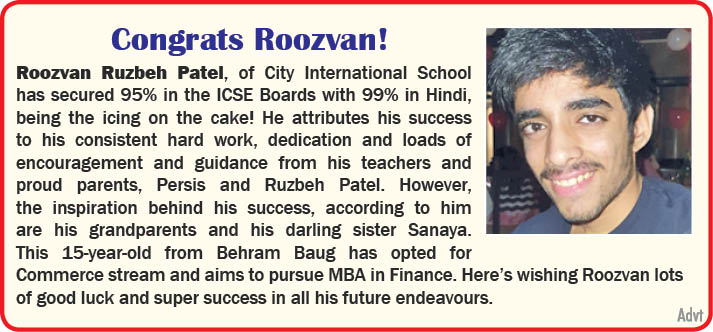 Latest posts by PT Reporter
(see all)