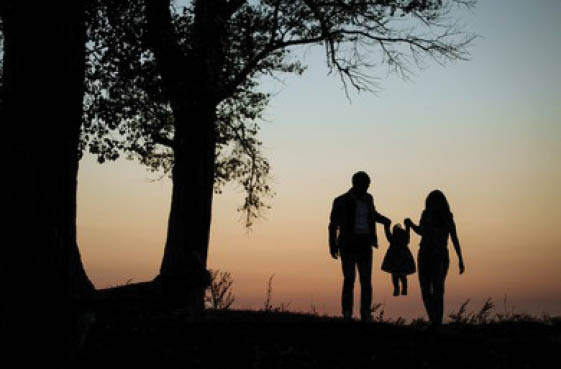 Last week, Daughter's Day was celebrated on 26th September. Now there are myriad reasons why daughters are precious… More precious than all the silver and gold you accumulate in life. Daughters are the tiaras you wear for life. It's uncanny how often a mother hears that remark, "Hey your daughter is a splitting image of you!" And no matter the number of times it is said, that sense of pride fills every pore of your being. If you have a daughter, you are blessed in life.
Bringing up daughters can be a complicated affair. To help her become the best version of herself may require some work, but the rewards of raising a strong, independent woman are so gratifying for a parent that the joy supersedes any challenges you may have faced. There's something indescribably beautiful about a girl child. She brings with her fragrance and lingering essence, wrapping most things in soft love and gentle care. Born with a maternal gene, a girl child is a mother long before she becomes one. Have a daughter and you know what real compassion is. From bringing home abandoned strays, kittens and pups from neglected litters and cold streets, to mending broken wings and over feeding that bird cage.
She is an impish combination of mischievousness and good sense simultaneously… a robust blend of strength and grace, a confounding combination of fierceness and gentleness. She lights up every room she enters, her smile melts the cockles of a cold heart. Her delicacy, grace, beauty and radiance leave a little sparkle wherever she goes. Worthy to love and to be loved – she is a daughter, a veritable gift from the heavens.
Oh yes! There are discussions aplenty, opinions galore and one has often heard it all before. "Whether to have a daughter is good or a son somehow better?" The gender disparity is discussed; the pros and cons debated. From equality to feminism, to women's oppression and regression, it is really nothing short of a gross transgression. But in an age of women empowerment and breaking the glass ceiling, a girl child should be valued and appreciated for the beautiful gift she is. Kind and thoughtful at every turn, her charm and wonder enraptures you from the time she's born.
Daughters are the charm of every family – be it here artistic talents or that ebullient smile. She wraps her father around her little finger while keeping her mother on her toes! Watch your little girl who slips her tiny little feet into your shoes as a toddler, only to fit and fill them beyond your expectations later. Watch her as she learns to ride that cycle , all the while drying her tears with those innumerable falls and scraped knees, only to then ride off into the sunset, years later, with a sense of joy and grief all rolled in one. From her first words to her first book, from her first dance recital to her first sleep-over, you watch and see and learn. There is so much you want and you need to say to her, in order for her to take flight. But chances are, she already knows it all and what she doesn't, she'll master on her own terms. From that puppy-fat that made her adorable in her childhood to the chiselled cheeks now that make her beautiful, you silently gaze upon that beauty with an overwhelming sense of joy. Not for the beauty reflected in that face, but for the one that shines out from her soul.
Daughters are beyond responsible. Remember, a daughter will have two families in one lifetime. The one she's born into and the one she adopts upon her nuptials. Little princesses leave their maternal homes where they have all but basked in the sunshine of warmth and love. Then she steps into her marital home, where all she seeks is a welcoming embrace and a place to call her own. She's the glue binding many relationships, the cement that fixes those cracks; holding it all together. She's the reason for your joy and happiness, whether it's in her tinkling laughter or in the merriment of that incessant chatter. Her tears will tear your heart out of you, and her sorrows may cost you sleepless nights. Even so, her will and tenacity will amaze you in ways that fill you up. She will aim for the stars and scatter them at your feet – all in the name of love. She will bear your name with honour and respect; she will work her magic in dazzling ways. Every act, no matter how small or big, will always be enduring and true.
She will enrich lives as she moves upon her own life-path. She will forge relationships and friendships, bonds and ties. She will work at each with true dedication and feeling, for a girl and a woman knows in her heart that true friends and allies are her greatest strength and most valued treasures. Teach your daughters to be true to themselves, never conceding to another's will or frivolities. Life's crosses and human weakness may sometimes cross her path. Teach her to never bow down too long to fear or failings for in her indomitable spirit lies the courage and success of all that she aspires to be!
Latest posts by Veera Shroff Sanjana
(see all)