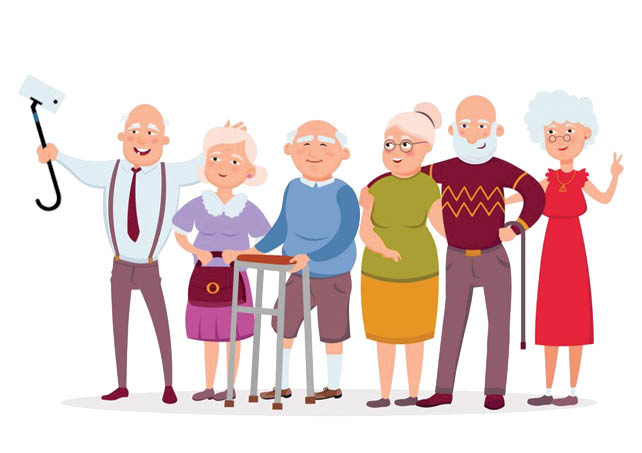 Soli Sales-Tax thought no end of himself. He genuinely believed that that he is God's gift to women and often called himself Soli-Sharukh Khan. Whenever he met a pretty woman he would spread his arms wide and say, "SOLI… naam toh suna hoga!" 
On a lucky day, the girl would say, "Get lost." On an unlucky day, he would get an OTS (One tight slap) across his face. Sometimes, even two – one from the pretty woman and another from his much-married, divorced and remarried girl-friend – Faridafui!
On one occasion, when he had spread his arms, singing, "Dil toh pagal hai," the lady told him, "then go to a lunatic-asylum!" On another, a lady asked him "Bawa tamuney bagal ma fulla thayaj soo?"
Once, he saw a very pretty woman and introduced himself as 'Soli-Salman Khan'; removing his shirt and pulling his belt up and down, he sang 'Dabang, Dabang'. His old and worn-out jari-purana belt broke, so his pants slipped down slightly. On another occasion, he threw in the famous line of Hollywood's Robert De Nero, asking a lady, "You talking to me?" She replied, "No one wants to talk to you – Chalo! Bhago yahan se!!"  When he repeated the same line to another pretty young thing, she said, "Maaf karo! Aagey jao – chhutta paisa nahin hai," thinking he is a beggar!
Despite the regular slaps and insults, five-foot-nothing Soli's ego remained bigger than the Sahara Desert, showing off on every subject under the sun! Once, at Meherbai's Mandli, he told everyone that he now would only speak in French as he required the practice coz he'd soon be leaving for Paris. The no-nonsense Mandli suggested that it must be either 'Paris Bakery' or 'Paris Hair Dressing Saloon' – both at Dhobi Talao.
Soli Sales-Tax: No! No! I'm going to real Paris which is in Russia to do parlez-vous-Francais with the pretty girls there.
Coomi Kaajwali: Marerey!! He doesn't even know that Paris is in France. How will he go?
Dinamai Daji (Bhejana Paji): This reminds me of the Kishore Kumar song in 'Chalti Ka Naam Ghadi' – 'Jatey they Japan, pahuch gaye cheen, samajh gaye na?'
Soli Sales-Tax: You guys can ask me anything in French. Ask 100 questions and I'll get 100 on 100 marks.
Question: Paris is the capital of?
Ans: Russia!
Q: Pomme De Terre (potato) means?
Ans: Means pant got a tear on your backside, which is called Pom in French.
Q: Merci boucoup (thanks very much) means?
Ans: Margi nu Dokoo! No sorry, I meant Pencil Bhokoo!
Q: S'il vous plait (if you please).
Ans: Playing with Silloo!
Q: Papillion (butterfly)?
Ans: Sinners – Paap karva vala people.
Q: Who was Napoleon?
A: A Frenchman who had osteoporosis — harka-pasra, tooti gayala – all his bones were falling apart, so he was called BONAPART. In all paintings, he always kept his right hand on his heart to see if it was still working!!
Q: Chocolate Eclair?
A: To declare that you love chocolate.
Q: Where is Eifel Tower?
A: So simple! Its opposite Ripon Club and popularly called Rajabai Tower!!
Q: What is a Tutu (Which ballerinas wear).
A: A cute tiny doggy. My girlfriend calls me her TUTU since I follow her everywhere.
Q: Faridafui: Has my Tutalia Soli got 100 on 100?
The Mandli: No!! He's got a big fat ANDA – a zero!
After all this charcha died down, Soli again started showing off to the Mandli that he has become a medical doctor by studying from Google. He declared, "Don't waste money on today's chiru doctors, come to me. I'll treat you for free. I know Allopathy, Homeopathy and Naturopathy."
Banu Batak: And also send us to Doongerwadi for free?
Soli Sales-Tax: Ask me 100 medical questions. I'll get full marks!
                 So the Mandli decided to take his firki (I mean exam). They asked him to define some medical terms – it was a sheer disaster.
Q: What is artery?
A: Any performing art like dancing or singing.
Q: Antibody?
A: A person who hates his body.
Q: Bacteria?
A: Back door of a cafeteria.
Q: Coma?
A: A punctuation mark.
Banu Batak: Coma will become a full-stop and the patient will become Behesti, if he or she is treated by Soli.
Q: Labour pains?
A: What husbands develop when ordered to do any work around the house.
Q: Ultrasound?
A: Background sound of wife's kit-pit (nagging).
Q: Cardiology?
A: The art of playing cards e.g: Ekka Par Char.
Q: Radiologist?
A: The man who repairs the radio.
Q: Urology?
A: Knowledge regarding Europe.
Q: Genes?
A: Blue denim pants.
Did I get full marks? Hundred on Hundred plus 10 extra marks for having a brain like Einstein?
Mandli: No!! You got another Marghi nu Eedoo – a big fat zero!
Soli felt bad and humiliated and hence remained absent from the Mandli for a while but being a besharam, bhajia-garam, kheesa-naram and out and out mafatio, he resurfaced with another subject to show-off and said he was doing his PhD in English literature, his thesis being English proverbs!
Soli: Ask me any proverb – I'll complete it for you.
The Mandli took his Firki once again like this:
Q: A bird in hand…?
A: Will do 'good-luck' in your hand.
Q: Where there's a will…?
A: I want to be the sole beneficiary in it!
Q: Early to bed and early to rise…?
A: This man has neither a WIFI nor a wife!!
Q: A friend in need…?
A: Is a pest!
Q: You are never too old to…?
A: To learn something stupid!
Needless to say, there was loud laughter each time Silly-Soli answered.
Soli: Why are you all laughing like hynas?
Temulji Taliban: Solibawa, tamey aapri bhasha ma bhaso!!
Soli: I can bark perfectly in Angreji. Like Amitabh Bachchan said in a movie, "I can talk English, I can walk English".
Rutty Ration Card: Solibhai, havey English na dhakhara chhori deo!
 Soli: Ok, but did you guys know that I am also a philosopher? I keep asking myself:
1) Who am I?
2)Where did I come from?
3) Why am I here?
Eruchshaw Aadhar Card: I'll answer all your questions!
1)You are a Mafatyo, Besharam also-padero.
2)God alone knows which planet you've come from.
3)You have come to eat free food!
And now, go to hell!!
Latest posts by Ruby Lilaowala
(see all)