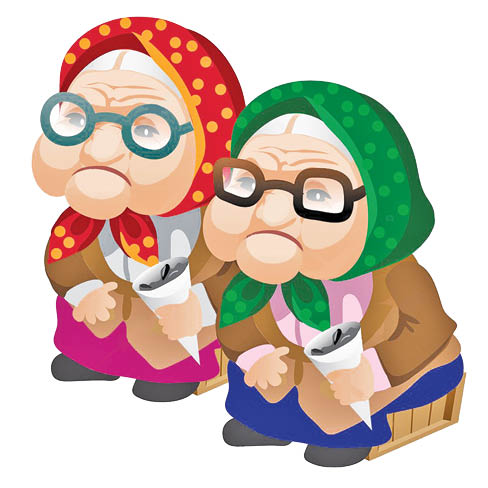 Pilamai from the Baug was a busybody who dabbled in everything. Her well-trained, hen-pecked husband did all the house-work, with the result that Pila had the whole day to herself. Her sons told her to "take it easy" and play with her grand-children. Pilamai thought, "Just as well the sons are living separately. They want me to play with the grandchildren, but what they actually want is a full-time free ayah and I'll have none of that! I'll treat my grand-children like library books – I'll borrow them, as and when I want, enjoy them (in small doses) and return them if I feel stressed out!"
So, she told her sons, "Thank you but No, thank you! We raised you paali-posi-ney, now you raise your brats. I lead a very busy (actually selfish) life of yoga classes, morning and evening walks, playing cards, wining and dining, art classes, workouts at the gym and my latest and most passionate hobby – gardening!"
Mani Mindhi (daughter-in-law): Mom, what do you grow in your garden? If you grow fudina, pass it on to me regularly for making fudina-tea, which your son loves.
Pilamai: Son nu naam, aney Mani nu kaam! You know that my baabo drinks only coffee! Besides, I don't share my fudina even with your father-in-law. You think I'll give it to you? I grow gorgeous Papayas. Everyone in my colony sees my Papai-nu-jhar and says, 'Wah, Wah, soo Pilamai na Papau Chey!'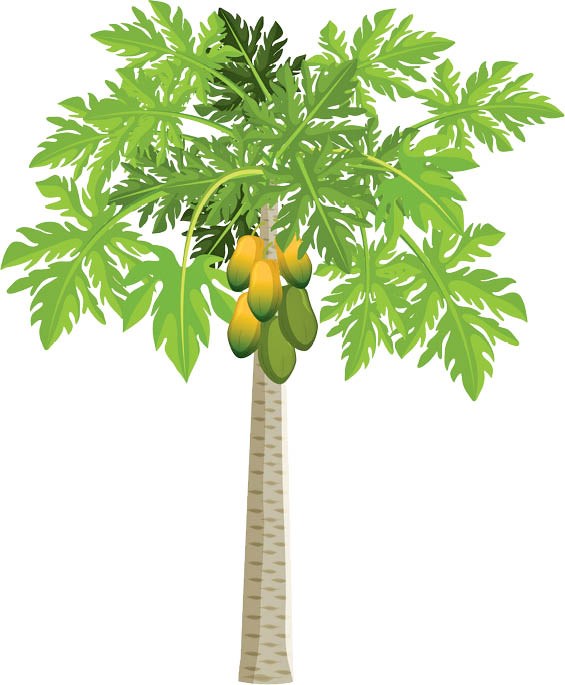 Every morning and night, Pilamai who lived on the third floor would come down to the ground floor to count and inspect her Papaus. She even told the ground floor neighbours in English, "Please keep an eye on my Papaus and to the security guards in Hindi, "Hamara papau ke oper nazar rakhna!"
But Afsos! Since the last few days, every morning when she counted her Papaus, one would be missing, invariably, the largest and ripest one! In desperation, she went to her ground floor neighbour, Sheramai, asking, "Have you seen my Papau? One is missing!!"
Sheramai Sharpshooter: Marerey! We are thieves or what?
Khurshedji Khitpit (another neighbour): What will we do with your Papao? We can't afford to buy Papai or what? Are we so poor?
Sorab Solicitor: Legally it belongs to your ground-floor neighbour. You stay on the third floor, so grow them in your own flat – tyaaj gagri maro!
Pilamai: Jovo ni vakil bawa, I don't want your unsolicited illegal advice. Pijan patlo na karo.
Now luckily, CCTV cameras were installed in her colony just recently, so she demanded to see them to catch the Papau-chor – but nothing came out of it. The next day, she complained to the Colony Manager and went on and on until he threatened to throw her out of his office, saying, like Ajay Devgun, "Ataa mzee satakli!"
She then harassed the gardeners who told her, "Amcha kaam nahi."  So, off she went to the security guards who told her, "Hamara kaam nahi hai." Now Pilamai was very desperate and decided to complain personally to the Trustees of the Parsi Punchayet. She managed to do what no body was able to do all these years. She actually united them – with laughter!!  After she left the BPP office, every Trustee was in splits and laughed till tears rolled down, asking each other, "Who is this mad woman?"
Meanwhile, the Papais kept disappearing, one every night. So Pilamai requested the three macho brothers of her colony – Soli Sando, Polly Pendo and Gustad Gendo – to guard her Papai nu jhaar every night. The three mavalis, as usual, played cards, drank beer and ate pizza all night, but again by morning, one Papai  was missing. She fired the daylights out of the three musketeers and the next morning, she appointed her neighbour's ayah who was kolsa jevi kaari, so that she could blend perfectly into the dark night, and hide under the central tree in the baug to keep a look-out for any chor.
As luck would have it, Pilamai's husband Bomanji Bochyu had chronic insomnia and as usual he went down to take his midnight walk. But before starting his walk, he took out his torch to count the number of Papais on his stupid wife's tree. The ayah, mistaking him to be a chor, put a gunny bag over him and yelled, "Chor! Chor!!" waking up each and every neighbour in the building. Everyone gathered on the ground floor.
Khurshedji Khitpit: Oh-tarri! Never expected him to be the chor!
Jaloo Jhagraloo: Potano var chor and she is blaming others!!
Najamai (Pilamai's neighbour): Don't you feed your husband properly? He is so thinny-skinny and marey-murdal, fook marey toh oodi jaye tevo. No wonder he steals Papais!
 Pilamai, with great difficulty, justified the situation to all the neighbours. Pilamai knew that her next door Najamai hated her. Do you know why? Ok – I'll digress… you see, lazy Pilamai and her little spouse enjoyed their afternoon siesta, but the couriers would come mostly in the afternoons and that disturbed their sleep. Devious Pilamai would disconnect her own door-bell and stick a poster saying, 'DELIVER EVERYTHING NEXT DOOR'. Poor Najamai was up to her eyeballs with Pilamai's jabrapanu and wanted to teach her a lesson. She too disconnected her own doorbell and stuck a poster saying, 'ALL PILAMAI'S COURIERS TO DELIVER AT GROUND FLOOR GUSTADJI'S HOUSE'. On the very first noon, when his afternoon siesta was disturbed, Gustadji toh ghelo-gaado thai gayo and went up three floors to bang on Pila's door, saying Pila bahar nikal. Pilamai pacified him by giving him a cup of fudina tea and lots of apologies. And Pila's henpecked husband said, "You should have married Gustadji. He would have straightened you out and I'd be spared your Jabrapanu. The whole Colony knows that you have made a houseboy out of me."
And now I'll go back to the mystery of the missing Papau. It was Pilamai's next door neighbour, Najamai plus her partner-in-crime, ground-floor's Gustadji. You see, Gustadji would wear his kaaro daglo with black pants at midnight, plus cover himself with an umbrella, pluck the best Papai from that idiotic-woman's tree and WhatsApp Najamai who would immediately lower her bajaar-ni-topli on a rope and Gustadji would place the Papai in it, which Najamai would draw-up to her third-floor window, as if she was drawing water from the well!
Now, now readers! Our Pilamai doesn't know this. It was told to me in great confidence by the two partners-in-crime who made me swear, not to tell anyone. "Bolta naa please!" they had pleaded with me. And as things stand, Pilamai na Papai are still vanishing, one Papau at a time, every night, while you and I, dear readers, are enjoying our eight hours of healthy, sound sleep!!
Latest posts by Ruby Lilaowala
(see all)