Valentine's Day is nearing and while cynics continue to deny the existence or value of love, most believe it's the very essence of life and happiness! Valentine's Day is celebrated annually on 14th February, starting out as a Christian feast in honour of the Saint Valentine of Rome, known as the Patron Saint of love because at a time when Rome had forbidden soldiers getting married, he secretly solemnized the marriage of several soldiers in love and keen to tie the knot.
What is love and how does religion or spirituality conceptualize love?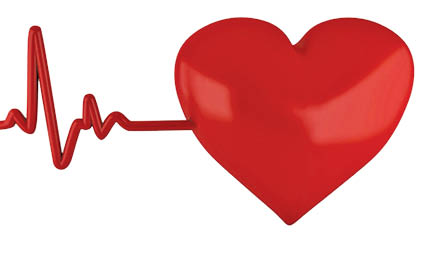 Love is a series of varied emotions and behaviors characterized by intimacy, passion, bonding and commitment. It involves care, bonding, protectiveness, attraction, affection, and trust. Love can vary in intensity and change over time. It could nurture happiness, exhilaration, fulfilment and joy or result in negative emotions like jealousy, anger and stress! However, true love is whole and beyond suffering. In fact, the absence of love is suffering, for true love does not you wounded when it is lost, in fact, true love is never lost!
Attainment of 'Oneness': As per an ancient Indian myth, love originated with a super-being called Purusha, who initially felt no craving, fear, or any desire to do anything at all. However, Brahma (the Creator), with a divine sword, split Purusha in two, separating the sky from earth, darkness from light, life from death and male from female. Each of these equal opposites set off passionately to reunite with the severed half. Humans – male and female, continue to seek unity with the severed half through the journey we call love.
In the Vedic tradition, love has five forms/stages – Kama or sensory craving; Shringara or joyful intimacy beyond sensory craving; Maitri or compassion; Bhakti or impersonal devotion; and Atma-Prema or unconditional self-love. Though the first four stages of love are directed outward, when these are crossed, one comes full circle, and back to the self that exists at our very core. Love is about seeing ourselves in others and others in ourselves, the attainment of 'oneness' – the ultimate manifestation of love!
We find a similar theory in Plato's dialogue, 'The Symposium', where the playwright, Aristophanes, suggests that the origins of love lie in a desire to complete ourselves by finding a long lost 'other half'.
Bonding With Divinity: In Christian tradition, love is seen as bonding and comprises four forms  – Storge or the bonding that emanates from empathy towards another; Philia or the bond of friendship; Eros or the bond of romantic love; and Agape or the unconditional love or bonding with Divinity. In the Bible, (Corinthians 13:4-8) love is glorified as, "Love is patient and kind; love does not envy or boast; it is not arrogant or rude. It does not insist on its own way; it is not irritable or resentful; it does not rejoice at wrongdoing but rejoices with the truth. Love bears all things, believes all things, hopes all things, endures all things. Love never ends." Corinthians 16:14 also affirms: "Let all that you do be done in love"
The Pain Of Gain: It is often said that more than happiness, love brings pain and grief. Some even ponder, "If God is Love, why does God or Love inflict so much pain or suffering?" Perhaps one of the best answers is given by the great philosopher and poet, Kahlil Gibran, who equates Love with Divinity and sees Divinity as manifestation of Love. He writes:
When love beckons to you, follow him,
Though his ways are hard and steep.
And when his wings enfold, you yield to him,
Though the sword hidden among his pinions may wound you.
And when he speaks to you believe in him,
Though his voice may shatter your dreams
As the north wind lays waste the garden.
For even as love crowns you so shall he crucify you.
Even as he is for your growth so is he for your pruning.
Even as he ascends to your height
And caresses your tenderest branches that quiver in the sun,
So shall he descend to your roots and shake them in their clinging to the earth.
Like sheaves of corn, he gathers you unto himself.
He threshes you to make you naked.
He sifts you to free you from your husks.
He grinds you to whiteness.
He kneads you until you are pliant;
And then he assigns you to his sacred fire,
That you may become sacred bread
For God's sacred feast.
All these things shall love do unto you
That you may know the secrets of your heart,
And in that knowledge
Become a fragment of Life's heart.
But if in your fear you would seek only love's peace and love's pleasure,
Then it is better for you that you cover your nakedness and pass out of love's threshing-floor,
Into the seasonless world where you shall laugh, but not all of your laughter,
And weep, but not all of your tears.
Zarathushtra's Love Of Mazda: In the Gatha, Zarathushtra addresses Mazda (Divine Wisdom) as his Friya (Sanskrit Priya) or beloved! Indeed, to Zarathushtra, the essence of Divinity was Wisdom and Zarathustra lovingly worshiped Wisdom. In the Gatha he prays: "Thee. Do I lovingly entreat for the best for Frashaoshtra" (Yasna 28.8)! Zarathushtra also believed that worship or prayer requires two key ingredients – 'good purpose' and 'love'. He affirms this in Yasna 28.10: "For I know that words deriving from good purpose and from love are not to be left wanting by you".
In Yasna 70 he chants: "I will worship those who are Amesha Spenta and I will approach them with love". The Amesha Spenta are Ahura Mazda's Divine attributes and Zarathushtra chants that he will lovingly imbibe these attributes! Zarathushtra believed salvation could be attained by imbibing the good qualities of Ahura Mazda with love.
One cannot but help conclude, in the words of Lao Tzu, "Being deeply loved by someone gives you strength, while loving someone deeply gives you courage."
We are most alive when we are in love! Indeed, there is only one happiness in this life, to love and be loved!
Latest posts by Noshir H. Dadrawala
(see all)