Padmashri and Arjuna Awardee Diana Edulji,
Former Captain of the Indian Women's Cricket Team

"Congratulations to Parsi Times, editor Anahita Subedar and the entire team on its 11th Anniversary. I am an avid reader and look forward towards all the informative articles every Saturday in PT. It is extremely great to see the 'Sports Section' in particular, which highlights achievements of the community. Wishing you all lots of success! May PT grow from strength to strength! God Bless!"
---
Diana Marfatia, Principal,
Bai Avabai Petit Girls' High School

"Congratulations Parsi Times on your 11th Anniversary! You've made it this far so smoothly as you cover community events comprehensively and give the readers a good glimpse of the week gone by. May you celebrate many more and keep the members of our community well informed."
---
Arzan Nagwaswalla
Indian Cricketer

"Congratulations to Parsi Times for completing 11 years of this wonderful journey so far. I feel privileged to have given my first ever interview to PT and PT has been covering my journey since then. Thank you for introducing me to our community! I would specially like to thank editor Anahita Subedar and Binaisha Surti for always supporting me and being more of a mentor to me right from my initial days."
---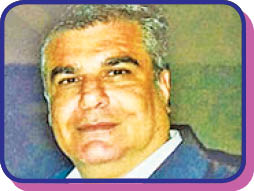 Khodadad Yazdegardi, Vice President and Cricket Secretary of Parsee Gymkhana and MCA Apex Council Member.
"My heart felt congratulations to Parsi Times on behalf of entire Parsee Gymkhana on its 11th Anniversary. PT has done a great job over the years in covering and reporting about several great events. A big and special thank you to editor Anahita Subedar and journalist Binaisha Surti for covering and highlighting our Parsee Gymkhana Cricketing events, achievements and victories over the years, especially PG's tour to UK and UAE. Wishing the entire PT team lots of more successes and many more milestones. God Bless!"
---
Padma Shri Yazdi Karanjia, Gujarati & Parsi Theater Veteran Actor and Educator:
"My heartiest congratulations to Parsi Times and Team PT on the completion of 11 auspicious years! What I have come to appreciate greatly about Parsi Times is that not only is it a sought-after weekly for everyone within the community across India as well as globally, but it also holds much appeal with others. True to its promise, PT delivers straight and unbiased news and balanced views – it practices fairness and impartiality. We excitedly wait every Saturday for PT as it updates us with all the relevant community news and its various features – on humour, history, religion, wellness, lifestyle etc – are of great interest to the whole family. A well-rounded weekly with good quality paper and print. Here's wishing you continued success!!"
---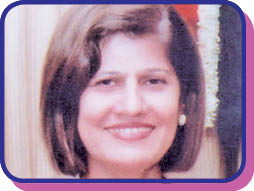 Arnavaz Mistry, Ex-BPP Trustee, Community Service Stalwart and Trustee of ZTFI and Young Rathestars:
"I heartily congratulate Parsi Times on completing 11 years. PT has grown from strength to strength over the past decade and has played a crucial role in keeping our Indian and worldwide community connected – especially through the past two years when the pandemic hit. While other papers stopped functioning or greatly reduced their page count, PT's digital version kept going uninterruptedly, with increased content to keep up our spirits, while keeping us informed and entertained constantly! We eagerly await our PT on Saturday mornings as we get all the news about the ongoings of the community, excellent articles on religion, sports, humour, food, finance etc., written by an array of brilliant writers! PT is truly reflective of the people's voice and practices a very helpful policy towards all."
---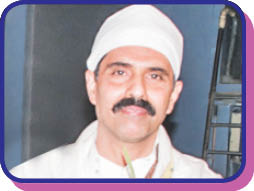 Er. Zarrir Bhandara, Head Priest, ZAC (Zoroastrian Association of California) Atash Kadeh
"Happy Birthday Parsi Times! Congratulations with Heavenly Bliss on completing 11 years of providing very informative and interesting service to our Global Parsi, Irani Zarthosti community. May you continue to serve our community for many years to come with added zeal. Parsi Times always keeps up with the current times. It truly represents the global Zarthosti community giving positivity and inspiration, filled with gems of wisdom and upliftment, motivation for the mind, and meditation for the soul. The publication is keenly looked forward to every weekend!"
Latest posts by Binaisha M. Surti
(see all)