A Time For Goodbyes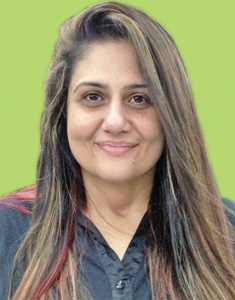 Dear Readers,
What a week this has been – we've had to bid a heart-breaking goodbye to one of the community's most cherished, all-time greats – Cyrus Pallonji Mistry, who lost his life in an unfortunate car-crash, last Sunday, 4th September. The tragedy, which claimed the life of the scion of the global construction giant – Shapoorji Pallonji Group, also cost the life of his co-passenger, Jehangir Pandole, and caused grave injuries to survivors – Dr. Anahita Pandole and her husband, Darius Pandole. With a heavy heart, community members prayed for both – the souls of the victims to attain eternal peace, as also for the recovery of the survivors.
And then, just a couple of days ago, on 8th September, we lost another global icon, close to the heart of many in the community – the grand Queen Elizabeth – II, fondly referred to as, 'Aapri Rani'. The world's longest serving monarch, ruling for seventy years, the Queen passed away at the ripe age of 96, ending her extraordinary, 70-year regime, which saw her work across 15 British Prime Ministers and 14 US Presidents!
There is a sense of great loss felt when we lose our greats. While we can take consolation in the fact that the Queen lived a rich and fulfilling, long life, nothing can help us come to terms with destiny abruptly snatching away one of our finest – a true Zoroastrian whose life encapsulated the very tenets of good thoughts, words and deeds.
He was the personification of the 'strong and silent man'. As much a business visionary as an elevated soul, Cyrus Mistry was secure in his beliefs and his decisions, always exuding an air of self-confidence, while always retaining absolute humility, dignity and sincerity with all, immaterial of their standing or social station.
He was a philanthropist at heart, taking forward his father's legacy on all fronts – business, industry and humanitarian causes. He touched the lives of innumerable, and never cared for the spotlight or any fanfare. He needed no validation. His life has been a testament to a journey in righteousness – in thought, word and deed.
His passing is an irreparable loss for the Shapoorji Pallonji family, the community and the nation. As a man of substance and true grit and honour, his was the precedent that set all precedents. His shoes will be hard, nay, impossible to fill. Taken away too soon, like the Amul advertisement says, "He still had miles to go."
Even as we ponder on this time for 'Good-byes', we stand by his family in this grief-stricken hour and pray for their healing from this devastating loss.
– Anahita