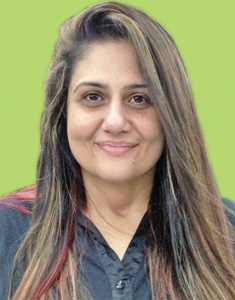 Dear Readers,
One of the big newsmakers this week was the meeting called upon earlier, on 30th October, 2022, by Minister of Women and Child Development and Minister of Minority Affairs – Smt. Smriti Zubin Irani, to have an interactive discussion with the heads of Parsi and Irani Anjumans across India. This provided a great opportunity to voice the community's needs and concerns, and garner some helpful and productive attention from the government. In keeping with Smriti Irani's fondness, familiarity and respect for the community, she made for the perfect government representative, before who nationwide Parsi heads shared their grievances, suggestions and solutions.
While the meeting was well received by most of the community, there were few who held some reservations and concerns. But all in all, it seemed like a step in the right direction – where a number of positive reforms and grants have been instituted – including an escalator at Udvada Railway Station for the ease of senior Zoroastrians; efforts for the preservation of our Avesta language and the academic reinstatement of Avesta-Pahlavi studies, supporting unique Zoroastrian traditional skill-sets; aids for our Mobeds and their families; a fillip for Parsi sports and women empowerment, and much more.
The one big plus for the community, in addition to the help promised by the GoI, is to have a prominent and solid government personality, like Smriti Irani, speak up for the Parsi community. Perhaps, the consequences of unfortunate events in the recent past, which left most community members disheartened – like the relocation of the Parsi Gate (at Marine Drive) and the Metro brouhaha – would have panned out differently, had we a strong voice like hers in the Center, taking up for the cause of the community, and protecting our rightful legacy.
Speaking of legacy, on 3rd November, the community lost one of the most forthright upholders of its chronicles and culture, in the passing of well-known Zoroastrian historian and author – Marzban J. Giara. He dedicatedly served the community with his innumerable books on Zoroastrian heritage and legends. The community will forever be grateful for his consistent endeavours to share his comprehensive knowledge and glory about our community with Zoroastrians worldwide, through his books, translations and many other projects. May his soul find eternal peace and salvation.
Have a safe and happy weekend!
– Anahita
Latest posts by PT Reporter
(see all)