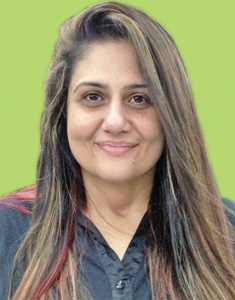 Dear Readers,
Across all religions, and especially for smaller communities like ours, priests play an extremely vital role in nurturing and providing guidance to the spiritual and moral growth and wellbeing of both – the community as well as its individual members. Priesthood is a noble and an essential calling; the world needs priests, because no other 'profession' (if we can call it that) plays a bigger role in fortifying the faith of the laity in the divine and sees them through times of difficulty and remorse.
My conversations, over the years, with a number of our priests in India, always leaves me thinking that their dedication and devotion deserves a lot more… a lot more needs to be done, especially for our active and full-time priests.
Their noble service should be upheld and cherished much more by the community. Priesthood should amount to being more than a spiritually rewarding occupation for our priests. And it should certainly not be the reason of their dissatisfaction, leaving them in any state of wanting – be it financial or the quality of life. A number of mobeds even shared how they were still single as not many Parsi women were accepting of the lifestyle that comes alongside being the spouse of a priest. Our community is facing a lack of priests, with some priests from remote areas of India with minuscule Parsi population, having to take care of multiple Agiaries, due to the shortage. Some priests also shared their concern about the lack of sufficient security – to see them through their twilight years, or for their dependent family members after their passing.
Which is why it is extremely heartening to see how a few endeavours by our community visionaries, over the past years, have been making a difference to the priestly class and their families. Be it the 'Empowering Mobeds' undertaking or the current Dadar Athornan Institute's (DAI) excellent incentive schemes to encourage our eligible young boys to enrol at DAI, which not only caters to their complete academic education alongside their priestly studies till the attainment of priesthood, but also provides a comprehensive financial investment. This forms the perfect platform to get them set for life, thanks to the support and guidance of generous donor Neville Sarkari, alongside visionary and guide – Dinshaw Tamboly who heads WZO Trust Funds, which has made a huge difference in the lives of innumerable Parsis in need, and of course, under the constant efforts of our dedicated priest – Er. Dr. Ramiyar Karanjia, the Principal of DAI.
While these are very welcome and helpful moves, we, as the community also need to step up to the plate as a grateful laity for the services of our priests – young and old. Even more, we need to be more proactive in building a relationship with our priests, approaching them more often, not just because we have an upcoming ceremony or for religious counsel, but also to share our thankfulness for their dedicated services.
A quote I read a while ago provides the apt conclusion: "The world looks up to the priest because it looks up to the Divine. No one can see God but everyone can see the priest, and through him, they wish to catch a glimpse of the Lord! Immense is the grandeur of the Lord! And blessed is the duty and dignity of the priest!"
Have a lovely weekend!
– Anahita
Latest posts by Anahita Subedar
(see all)