Dear Readers,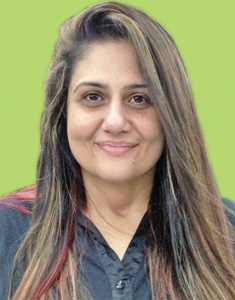 Would you believe it's December already? Seems like just yesterday when we stepped into 2016 and already we stand on the threshold of 2017! How time flies! We can't help but look back on the year that was… on the things we'd planned to do this year, and smile on the memories of having done those things, or simply smile and forward those onto our next year's To-Do-List; or then reflect on the things we perhaps shouldn't have done, but smile even so.
Smile we must because there should be no place for regret. Mistakes should be about learning, not regrets. They say, "If you have no regrets from the life you have lived, your biggest regret should be the life you haven't lived." So those of us who are pondering on the year gone by and aren't too thrilled about 'wasted time', remember this – the bad news is time flies, the good news is you're the pilot! And though there's no making U-turns on time gone by, you're the pilot for the rest of your life, starting today!
So, carpe diem! Seize the day, put on a smile and get moving with all the things you wished you'd done this year, so that next year this time, you don't look back wishing you should've done this or missed out on doing that, because in the end, we're always more distressed by the things we didn't do than the things we did. Somehow, a committed act can always be rationalized in time – it's the neglected or undone act that lingers on as a haunting regret.
Speaking of smiles, it's been a joy to see some very grateful, happy and relieved smiles on the faces of our community members who were finally allotted their deserved homes, after being in a suspended state of anxiety and disappointment due to the ongoing tussle within the BPP about Housing. Kudos to the four majority Trustees of the new Board, who took it upon themselves to justify their positions and went against all odds to do right by the community (refer PT's front page story).
Most of us today, especially the youth, seem least interested in our community matters, unless of course, it affects them. We choose to remain aloof because community matters are 'boring' and politics is 'dirty'. But it takes an informed citizenry to sustain a real democracy, and it takes an informed Parsi/Irani to sustain the progress of our community and undo any injustice. When we choose to stay informed about our rights and responsibilities, we reinforce fair-play and ensure that our elected leaders deliver on their promises – and this will invariably result in a community with no regrets, only smiles!
Have a weekend filled with smiles!
-Anahita
Latest posts by Anahita Subedar
(see all)