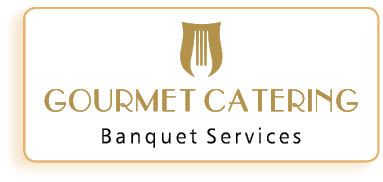 The past year has seen innumerable, multi-sized, hospitality / home-kitchen outfits spring up, all through the onset of the pandemic and continuing… A few have truly stood out in providing the much-appreciated combination of outstanding taste, excellent quality of food and packaging, generous portions and of course, superb service! In keeping with all the rave reviews received over the past year, culminating into glittering testimonials lauding their recent Navroz Menu, the one-year-old 'Gourmet Catering' is surely raising the bar with their next level cuisine and catering!
'Gourmet Catering' is headed by industry experts – Shiraz Kotwal and Pramod Poojary, each commanding over twenty-five years of expertise and success in the Hospitality sector, with the ability of handling events comprising twenty people to eight-thousand, having worked with prestigious enterprises including Joss Catering Services, Umame and Amadeus. While Pramod heads Operations, Planning and Execution of events alongside their proficient team of Chefs and service staff, Shiraz is the face of the company, curating customised menus for clients, working on costs and liaising between the client and the Operations team to ensure that every event goes off smoothly.
Though Gourmet Catering specializes in Asian, Indian and Continental food, alternative preferences are also delivered with equal flourish. And what's the USP of Gourmet Catering? "Give us a place to cook and serve, we will be there – handling the event and making sure it's a grand success!" says Shiraz confidently! When prodded to let on more, he adds, "In addition to our Festive Catering – the last one being Jamshedi Navroz, where we delivered over a 125 bhonas across Mumbai on 21st March, all without a hitch, in a span of just 2 hours which can be a logistical nightmare if not properly planned – we also cater to House Parties, Corporate Events, Weddings, Mehndis, Art Openings, Book Launches, Lagans, Navjotes, Awards Nights, et al. While we look at a minimum guarantee of 20 persons for events, we also do intimate, sit-down dinners for smaller numbers."
High on Hygiene: "Hygiene is of prime importance at Gourmet Catering, especially during these times of the pandemic. Our standard operating procedures include ensuring regular sanitization of the cloud kitchen, temperature checks, frequent Covid-tests of food handlers, regular pest control of the kitchen, compulsory wearing of disposable chef caps, masks and gloves by the kitchen-staff. For catered events, our tempos are sanitized before the pre-cooked food (covered with cling film) is placed along with all the necessary equipment.
As a rule, we do not store stocks of vegetables and meats; we procure fresh stocks on the day of the event to ensure freshness of raw materials, which are thoroughly checked for overall quality and then handed over to the chefs for preparations. Vegetables are soaked in Potassium Permanganate before being cooked. We provide utmost importance to managing separate areas, equipment and utensils for vegetarian and non-vegetarian food, to cater to and respect the stricter preferences of our clientele," shares Pramod.
Navroz Menu Review And Testimonials: The super-hit Jamshedi Navroz menu was much appreciated by all who received their delectable lunch from Gourmet Catering! Careful detail and planning went into every dish – right from Achar-Saria-Rotli-Raspberry drink-mawa boi… which were enjoyed crisp and warm with the air-tight packaging, the generous size as well as portions of the Chicken Russian Pattice; Patra-ni-Machhi; Sali Chicken / Kid Gosh; Mutton Pulao with Masala Dal; and for the veggies, the non-veg fare was substituted with Cheese Chutney Pattice; Patra-nu-Paneer; Lagan-nu-Stew; Veg Pulao. Providing two portions each per bhonu, every dish was exceptionally tasty! The patra-ni-machhi with two medium-sized pomfrets, the tender and plentiful mutton in the delicious kid-gosh and pulao-dal, the flavourful and authentic preparation of the lagan-nu-stew and patra-nu-paneer were simply outstanding and will ensure recall and repeat orders with Gourmet Catering. Here's what a few happy clients had to say:
Farrah Irani: "The food was excellent.. you'll have kept the standard and detailing so perfect. The presentation and packaging was excellent beyond doubt! The food was yummilicious. Congratulations and best wishes to you and your team and May you'll grow to greater heights!"
Khushroo Marazban: "Just feasted on your Navroz hamper… wanted to commend you and your team on the excellent job. All the items were super yummy. The pulao also had lovely botas. Not like the other so called famous Parsi caterers, where sadly I always end up with only harkas in the pulao.. Well done! Thanks a lot!!"
Sherene Vakil: "1. Arrived on time. Delivery guy polite. 2. Superbly packed and presented. 3. Bonus items – two Raspberry drinks, Sali and Mawa ni boi! 4. Ample portions. 5. All items very tasty. Delightful custard, so yum!! 6. I now have enough food to last half of next week. 7. I need a long siesta to digest the meal!"
Beyond The Festive Menu: So, what are the signature famous dishes of Gourmet Catering? "The list is endless – but based on client feedback, some of Gourmet Catering's 'Must Haves' include
Barbecue Chicken, Tempura Prawns, Spare Ribs (served deboned), Sushi – veg and non-veg, Napa Valley, California Rolls, Dim Sums, Edamame and Truffle Oil, Sui Mai of Chicken, Chive and Prawn Dumplings and our special Khowsuey. With regard to Live Counters, our Barbeque Counter, Appams with Prawn Ghassi, Grill Counter are high favorites. For desserts, our classic Hot Chocolate Mud Pie and Filo Cups are in great demand. Honestly, it also depends on what catches the clients' fancy as we expertly curate it to their palate preferences," shares Pramod. "Apart from food and service, which includes Crockery, Cutlery, Chafers (Food-warmers), Gourmet Catering also takes on the total Bar Set Ups, with experienced Bartenders, Glassware, Mixers creating exotic Cocktails, Mocktails and of course, the classic straight drink," he adds.
"More than anything else, we listen, listen, listen to the client – be it the brief, the theme, the budget, etc. I'm proud to share that most of our clients are repeat. No budget is 'small' and we work on the menus accordingly. Being in the industry for nearly three decades, we understand that you are as good as your last event – hence every event is important! After all, the best marketing is word-of-mouth and we are humbled by the praise showered and shared by our clientele! Once you have handed over the reins to Gourmet Catering, we pay detailed attention to every aspect and ensure you're a guest, having fun and enjoying your own event!" concludes Shiraz.
For Queries and Details, Email: pramod@gourmetcatering.live or Call Shiraz: (0) 9833720369 / Pramod: (0) 9870000289
Latest posts by PT Reporter
(see all)