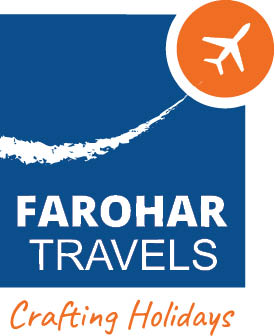 With our complex and stressful lifestyles of trying to get the most out of life, we need to make going on holiday a priority – with family, friends or even individuals. Farohar Travels endeavours to capture a traveller's dreams and convert them to reality.
Be it soaking in the Alpine sun or camping under the Northern Lights, marvelling at the grandeur of ancient architecture…… or whatever fancies you, we aim to transform your concepts into real, memorable life experiences.
Farohar Travels brings the world just a little closer to a lot more people, with a belief that people will cease to consider holidaying as a luxury and start thinking of it as a necessity.
Crafted by travel experts, our escorted group holidays immerse you in the culture and heritage of these destinations with a combination of handpicked hotels, sightseeing, and authentic cuisine and great Indian food, under the expert care of our experienced personnel.
We give you the option of the following range of packages to Europe for the forthcoming summer, so pack your bags and get going on your dream vacation…
MAGICAL UNITED KINGDOM
Duration: 14 Nights
Fixed Departure: April 05, 2019
PANORAMA OF EUROPE
Duration: 10 Nights
Fixed Departure: May 01, 2019
EUROPEAN DELIGHT
Duration: 17 Nights
Fixed Departure: May 12, 2019
WONDERS OF EASTERN EUROPE
Duration: 16 Nights
Fixed Departure: May 14, 2019
MAGNIFICENT EUROPE
Duration: 12 Nights
Fixed Departure: June 5, 2019
SCANDANAVIA & RUSSIA
Duration: 15 Nights
Fixed Departure: June 20, 2019
Latest posts by PT Reporter
(see all)