As we celebrate Women's Day on 8th March each year, much of what it means to be a woman, is all about her being sassy and smart, soft yet strong, perfect with all her imperfections. Her confidence stems from being mature, wearing her scars with pride, and her knowledge of the world.  She has an innate understanding that true strength lies in accepting who you are and being happy within oneself.
A woman of substance knows what she brings to the table and trust me, she isn't afraid to eat alone. She's strong enough to let go and wise enough to wait for what she deserves. She exudes confidence without being arrogant, she is elegant without being flashy. She is perfectly comfortable in her own skin and doesn't need to put on a show for others. There is authenticity and honesty in what she says and does. She knows how to be fun and let loose, yet be respectful and dignified when the situation calls for it. A classy woman is a complete package – beautiful inside and out!
Being a woman is about being fierce yet classy, while embracing your true feminine self. A classy woman is one who wears kindness, exhibits strength, but still knows her own mind. She considers kindness a strength and not a weakness. She can be tough when she needs to be, but at all times, presents herself with dignity and elegance. Now being a classy woman needs certain restraint and control. Classiness exudes certain personality traits that, unfortunately, not all women possess.
Class is about character and character-building, more than anything else. A classy woman is one of a kind – radiates confidence and modesty simultaneously. For her, staying classy never goes out of style. See a woman enter the room, you can spot charm and attractiveness instantly, but see her work the room… that's where class can be observed. Little girls seek attention, a classy woman seeks respect. Real class is all about knowing what to say, when to say it, and when to stop. It is more about respect and dignity. She may often-times come across as old-fashioned but you will know this lady is quite deep-rooted in her principles.
In a world gone plastic and fake, she retains her class and her convictions effortlessly. She is the girl with a mind, a woman with attitude but always, always the lady with class.  She is unique and different and always stands out in a crowd of ordinary women without even trying. You will know a classy woman when you see one… She is well groomed, she lives and breathes tranquillity. Her house may not be palatial or opulent but it will be a soothing abode of cleanliness, tidiness, peace and serenity. She abhors messiness in her life and her surroundings. She understands style and elegance.  There is never vulgar display to seek attention. Her looks and her style are enough.
She may keep up with the latest trends and fashion styles but is never a slave to the same. She restrains from being garish or loud, that's just not her. She will wear what makes her look comfortable and yet look stunning. She has panache and grace, a sense of style and elegance that she wears as her accessory. Like Audrey Hepburn said, "Elegance is the only beauty that never fades."
What makes her different is her infinite well of compassion and kindness. She is not only about those table manners and the right etiquette skills. There is a genuine consideration and kindness that makes her unique. Always thoughtful about another's feelings and emotions, she understands how the world works and just how cruel it can sometimes be. She is firm but never mean or rude. She spreads love, instead of judgement and criticism everywhere she goes. For her, empathy is an instinct, not an act and she will never miss a chance to show that. Her sense of understanding, forgiveness and kindness never fail to do their magic.  A beautiful lady smiles a lot and she smiles with her heart. She spreads positivity and joy wherever she goes.
She is all about being responsible and dutiful. She doesn't slack off when needed. She's always on time and values it. She has goals and ambitions which she constantly works on. She knows her strengths and weaknesses. She is aspiring and intelligent without having to prove it. She often pushes herself and her loved ones to achieve their dreams. She is fierce and loyal, independent and loving and if she is in your world, she chooses to spend her time with you, not because she has to.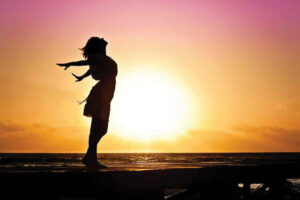 A woman knows her worth but most importantly she recognises the worth of people in her life as well. A woman is a full circle. And within her is all the power to create, nurture and transform.
A woman with class is timeless. She is one that creates beauty with her presence, an impression with her attitude, and a real statement with her elegance. She makes other women want to be her. In life, successes oftentimes come on the heels of failures, but as a woman, if your actions can create a legacy that inspires others to dream more, learn more, do more – then you are truly a lady with class!
Latest posts by Veera Shroff Sanjana
(see all)