Dear Readers,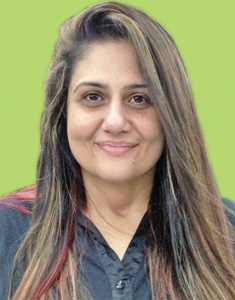 Ashamed. Appalled. Disgusted. Livid. I'm certain these words voice the sentiments of most of our community over Thursday's (8th September, 2016) violent histrionics that took place outside a courtroom, where a 'free-for-all' ensued between the Mehta clan and BPP Trustees, resulting in a couple of people getting hurt – BPP Trustee Kersi Randeria and Hormuz Mehta, son of Dinshaw Mehta. Needless to mention, both sides insist the other was the perpetrator, but the truth shall be ultimately revealed by the CCTV footage, which has so far never favored the Mehtas, in keeping with the past exposés on the Dadi House Case (which incidentally, was the same case being contested in court), provided by Parsi Times and numerous other national dailies.
It's sad to see members of our community get hurt. But it's way more sadder when just a handful of Parsis mindlessly undo the enormous efforts put in by our forefathers, who, over centuries of industrious toil and sheer grit of character, raised the Parsi platform – nationally and globally – to one that symbolized integrity, progressiveness, non-violence and friendliness.
And it's way more hurtful than a fractured shoulder, injured eyes and 'feign'ting, because it is our community's integrity that bears the brunt when such episodes get not just out of hand, but out of the community… A local cop I met at St. George's Hospital on the fateful day, on realizing I was also a journalist, came up and asked me, "Tum Parshi lok aisa karta hai? Paili baar dekha! Tum log to kitna hasmukh (jolly) aur shantipurn (peaceful) shtyle ka log tha!"
And we know he echoes the sentiments of the rest of the city and the nation, which of late, has been unpleasantly surprised with the national media going abuzz about our commendable community's not-so-commendable behavior – reflecting malicious agendas, legal squabbles, vile diversionary tactics and false information. What a complete contrast to the very definition of being 'Parsi' – a definition built over centuries, but selfishly and myopically squandered away within years!
Let's wake up and weed out the corrupt, and the corruption, that's eclipsed our community, lest we end up having to answer, "Haan, hum Parshi lok aisa karta hai."
– Anahita