The Sixteenth Annual Zoroastrian Children's (Zochild) Day was held on 25th November, 2018 at the St. Mary's High School Auditorium at Mazgaon. The event commenced with Founder and Chairman, Vispi Kapadia unfurling the Zochild and the National flags, followed by a tribute to Late Fareena Kapadia (the inspiration behind the humongous event); Nagis Kanga, Marazban Mehta; Dr. Daizy Sidhwa and Dadi Engineer.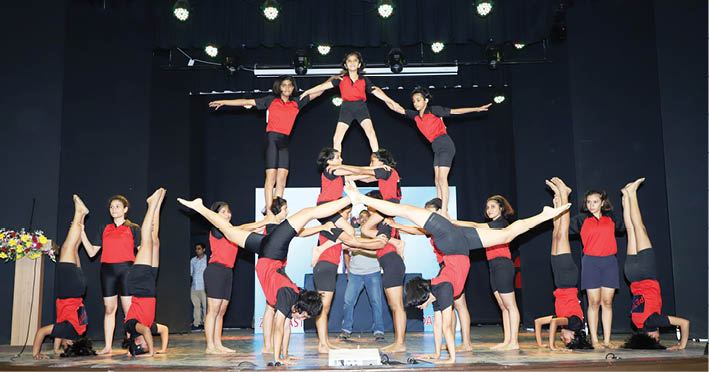 The first performance of the day witnessed the students of Lady Engineer High School reiterating the Monajats, followed by the girls of the Avabai Petit School performing a medley of well-known Gujarati songs. Three girls from Pune and Ahmedabad showcased a dance performance, followed by an exemplary show of grace and strength by the gymnasts of the Avabai Petit Girls' High School. Hosted by the dynamic, Hosedar Khambatta, the event witnessed students of Activity High School perform a Folk Dance, followed by a ballet performance by the children of the Dadar Parsee Colony and the students of All India Gojukai Do showcasing their karate skills. Retired Director General of Police (DGP), Arvind Inamdar, was invited to speak at the gathering.
The Prize Distribution ceremony commenced with the 'Jewel Of The Community' award presented to Dr. Keki Mehta and his wife for their invaluable services to the community. Teen Supermodel, Ashoi Dantra, was also felicitated for her recent achievements, followed by the felicitations of Ex-BPP Chairman, Dinshaw Mehta, BPP Trustees, Armaity Tirandaz and Xerxes Dastur. After the vote of thanks to all who helped make Zochild Day possible, lunch was served.
Post lunch was a `Dance Dhamaka' with performances by Dadar Parsee Colony, Nirlon Colony and a fun packed energy filled dance performance by Gamadia Colony, made for a perfect Grand Finale. The Closing Ceremony commenced with the lowering of flags, followed by the Founder Chairman Vispi Kapadia declaring the meet closed and the singing of Chaiye Ame Zarthosti and the National Anthem. The children parted with a special Zochild Day gift and happy memories.
Latest posts by PT Reporter
(see all)