Veera is a published Author ('Endured' and '#LoveBitesLifeHacks') and Columnist; a passionate Educator and Counsellor; Poet and Philosopher… but most of all, a lover of all things literary. 
They say, 'life doesn't come with a manual, it comes with a mother'. Mother's Day is always special, but in 2020, it's even more so! Gripped within those icy fingers of the Pandemic fear, there is this condensed realisation, that one really does not need a reason or a special day in May to celebrate mothers! Celebrating her should be an everyday endeavour. Although social distancing might make Mother's Day celebrations a bit strange and especially difficult for those who live away from their mums, it should not prove to be a deterrent to the familiarity and joy of the celebration. While many may concede that the challenges of the times may make it difficult, there is absolutely no reason whatsoever, not to make this day of virtual celebrations, extraordinary, nonetheless!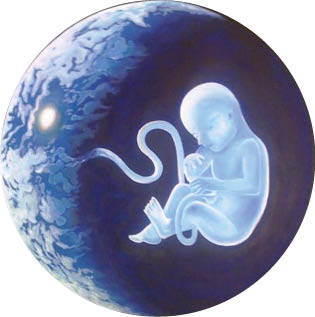 Mother's Day is an event to honour the contributions of all mothers; a day marked to simply acknowledge the role of mothers and the effort of maternal bonds that exist all around in our lives. Undoubtedly, Mother's Day is an occasion to celebrate, respect, love and felicitate mothers, but more than that, it's a day specially reserved to applaud her indomitable spirit and staunch strength. It is a day to exalt her limitless bounty, her deep well of forgiveness, to extol her unfailing understanding and that abiding support that only a mother can exude. 
Mother's Day is for all mothers who could not stop the tears from trickling down their cheeks, while they held their little babes in their arms for the very first time; and also for those who gave birth but could never see them at all. It is for those mothers that brought them home bundled in love and for those that gave them homes and gifted them families; for all mothers that have their hearts swell with pride at their child's accomplishments; and those that shed silent tears for that child that went astray; for all mothers whose hearts have ached watching their son or daughter walk to school alone for the first time; and for those who could not contain their pleasure on their return! It is for all those Super-Moms that excel at every turn, and for those, who've struggled despondently, every single day; for the moms who've spared the rod and those who've run a tight ship; for all those moms who can prepare a meal and for those who could provide one.
The profession of motherhood is all about influence and an opportunity to shape the next generation, so Mother's Day is meant for all the mothers – young or aged, the working moms or those stay at home housewives, married mothers or the single ones, those with money and those without, and those without whom life would be insufferable or oh so different!
But this Mother's Day, let us pause, reflect and celebrate a little extra. This year, essentially, let us not forget but choose to remember, the most nurturing, the most maternal and selfless of them all, the quintessential mother, our beloved Mother Earth. From time immemorial, we have worshipped her not just as an ancient goddess, a venerated deity or an energetic archetype, but as a living breathing presence flowing through every pore and cell of our being. From the formation of all life we have been nourished on her bosom drinking of her lakes and rivers, sheltered in the care of her sturdy anatomy that has withstood civilizations and evolution, we have been largely cultivated on her 'greenerosity of spirit' (that boon of vegetation) and as such, been  sustained in the pink of health! She is all that is wonder, beauty and awe!
Not unlike ungrateful children of a rather patient mother, we have taken her for granted, long ignoring her despairing mourns and despondent cries. While her deep reservoir of compassion has been tested and tried, she has for the most part tolerated our tantrums and exploits. Like all mothers she has vented out her exasperation and disillusionment from time to time… seismic disturbances, volcanic outbursts, truly are nothing but symptoms of her irate plague and powerless displeasure. Within her folds a blessed sanctuary, a sacred gift of infinite wisdom, inspiring tales of mystical and spiritual importance all wrapped up for us, for humanity, to unfold and experience – almost like a tangible thought. 
But years of progress have replaced humanity's incredible esoteric knowledge for a corroding pervasive rationale, one that feeds and thrives largely on greed, corruption and misplaced intellect, ignoring the pure rawness of her vigour and earthiness of her grace.  On our long journey, we have forgotten that undeniable connection between her maternal spirit and our existence, being but born out of her womb. Awakening from that embryonic slumber, we lost our nascent selves. The squalid mess of our avaricious needs disregarded our elemental path, that which ties us to all her beguiling and magical aspects; That umbilical cord, which intrinsically binds us to her, the cosmos and all nature, along with those fluid energetic vibrations innate within us all, created by this brilliant web of existence.
Now, if you have the time to listen and the freedom to fully submerge yourself in her essence, you may, perhaps learn her gentle ways or hear her instructive voice, enough to maybe pause, slow down and really tune in. If you delve deeper, you may luckily stumble upon her energetic spirit and vibrant universal femininity, teaching you humility, observance and the inescapable truths of life. 
While you observe the world outside upon the ragged contours of her face, you cannot escape the feeling that the outside world and she are all rolled up and rippling inside you, you are but the seed of her fruit.  This majestic, awe-inspiring planet created by the juices of her maternal love holds you, feeds you and nourishes you. We were conceived to protect her, not destroy that life-giving force. She is special, this lady, the genesis of all proliferation. 
This Mother's Day avow anew, to love, respect and honour her, that her blessings of promised tomorrows can continue to sing in the wind and dance in the rain, forevermore!  
Latest posts by Veera Shroff Sanjana
(see all)