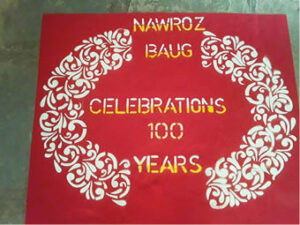 Nowroz Baug's 'P' Block (estb. 11th February, 1924) and 'R' Block (estb. 10th January, 1923) recently celebrated their hundred-year-anniversary, with block residents and committee members putting in much effort to commemorate the glorious occasion with a gala evening function.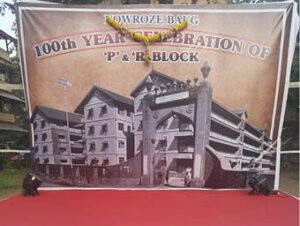 The day started with the auspicious Fareshta ceremony performed at the M J Wadia Agiary which was attended by several colony residents. The buildings were decorated with flowers and chalk designs and sweets were distributed to all building tenants were provided with sweet boxes (Mazda sweets). The building looked resplendent in the evening with the lighting as residents gathered for the function, where BPP Trustees were invited, alongside local corporator – Anil Kokil.
Compared ably by Nazneen Govadia, the evening provided much entertainment with a musical gala performed by Mahiyar and Zubin Khambatta, dance performance by Friyan Navdar and a round of Housie. The function concluded with a sumptuous dinner.
Latest posts by PT Reporter
(see all)