Bai Jerbai Baug Sports League (BJBSL) in Byculla, commemorated its 75th Anniversary amidst much fanfare, on 20th May, 2017. Commencing with a jasan at 4:30pm, the colony residents and League members gathered on the grounds for an evening comprising entertainment and felicitations. A delightful 'Fancy Dress Competition' boasted of children, upto age 14, sashaying gracefully and speaking confidently, enchanting dignitaries Dr. Jamshed Bunshah, BPP Trustee Viraf Mehta, Hoshang Jal, Xerxes Dastur and Anosh Munshi, while making it difficult for judges – Anahita Desai and Rukshana Sholapurwala, to choose the winner.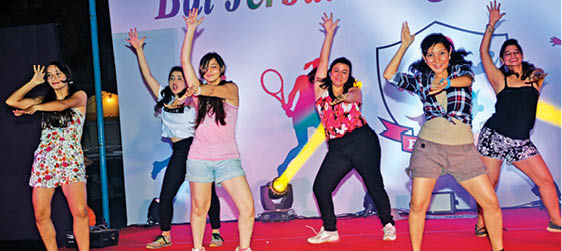 The awards and the prize distribution ceremony saw achievers from all age groups being recognised for their academic, sporting and extra-curricular achievements. Committee Members and Organisers felicitated 93-year-old, Sapal Mehta, one of the 'Founding Members of the League', and Darius Randelia, an integral part of the League for over forty years, with a token of appreciation for enriching the lives of the young and old with sports.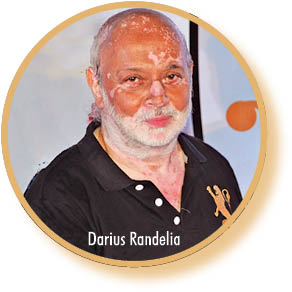 The entertainment for the eve included a musical number, a fashion show and innumerable dance performances, by over seventy participants, split into various sequences, including, 'Annual Day', 'Senior Citizen's Night', 'Summer Camp' and 'Picnic', choreographed by Burzin Engineer, Tinaz Bhathena, Faranaz Dalal and Delnaz Sinor, depicting different activities undertaken by the League. Yazad Karai provided sound and lights for the evening hosted charismatically by comperes Hoshaang Gotla and Meherzeen Avasia, finally concluding with a delicious buffet by Pacha Caterers. The Managing Committee expressed thanks to Parsi Times for the media support extended for the Diamond Jubilee celebrations organised ably by President, Rustom Mehta; Vice-President, Zubin Luth; Treasurer, Bazyan Mistry; along with Danesh Avasia, Farzan Mehta, Faahriz Irani, Burjis Elavia, Mahrukh Wadia and Delnaz Sinor.
Latest posts by Delaveen Tarapore
(see all)