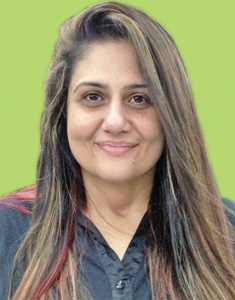 Dear Readers,
Once again, on behalf of Team Parsi Times, I thank all of you for the abundant response to our Lagan Special Issue. It felt contented, like we were doing something right, to be showered with mails not just from readers who had participated in our Lagan Special Issue Contest, but also from so many others writing in encouraging words about the timely thoughtfulness of this Special Issue, as well as which topics they would like us to cover. And in this – our first ever Lagan Special issue, we've delivered just that!
As November officially welcomes the Lagan/Navjote and festivities season, my vivacious Head of Edit, Delaveen Tarapore, came up with one of her usual brilliant suggestions. She had just returned from Udvada where she covered the welcome news of Textile Minister, Smriti Irani inaugurating the much-needed Police Outpost (a cause taken up earlier by Parsi Times that bore fruit); as well as announced her promise to be directly responsible for the welfare of Udvada gaam in her professional capacity as a dynamic Minister! Dela said, "Ma'm, can we please, just for this week, focus purely on the good stuff? Just good news, just positive articles that make you happy and smile, in line with the onset of this fun, festive season?" And I knew instantly, she had voiced the preference of the entire community!
And though I'm extending more than that on our proficient platforms of social media (https://www.facebook.com/parsi.times/) and digital media (www.parsi-times.com), which will continue to deliver the news as it unfolds to all our readers, this issue delivers on the promise of positivity, fun and loads of smiles for you – just as a Lagan Special should! Do write in to us to let us know how we could make the experience even better!
Here's sending warm, heartfelt wishes to all our readers who are on the threshold of a new life together as a wedded couple; and to all our young tots who would be getting formally initiated into one of the best religions of the world! As for the rest of us – make this year your most fun year yet!
Have a fab weekend!
-Anahita
Latest posts by Anahita Subedar
(see all)