Grilled Mustard Chicken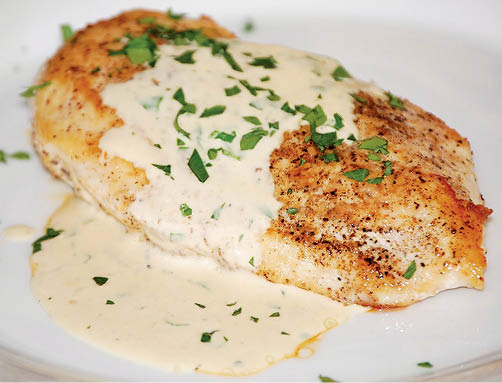 Ingredients:
4 Boneless Chicken Breast Halves; 1 tbsp. Extra-Virgin Olive Oil; 1 Onion, Finely Chopped; 2 tbsp. Butter; 200 ml. White Wine; 3 tbsp. French Mustard; 250 ml. Thick Cream; 1/4 tsp. Salt; 1/4 tsp. Black Pepper.
Method:
Put each chicken breast half between two sheets of plastic wrap; pound lightly to flatten evenly. Salt and pepper both sides of the chicken pieces. Lightly oil the grill or grill pan. Grill over a medium-high heat for about 3 to 4 minutes on each side, or until cooked through and set-aside. In a frying pan, heat the butter and fry the onion until soft and transparent. Add the wine and boil rapidly until reduced to a quarter of the original amount. Stir in the cream and mustard and continue to cook until thickened. Season with the salt and pepper. Place the chicken on a plate and spoon the sauce over the chicken and garnish with coriander.
Red, White and Night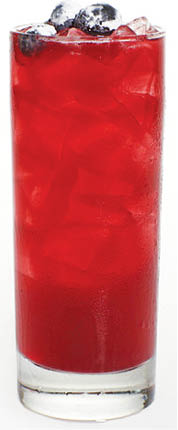 Ingredients:
2 oz. Cabernet Sauvignon Wine; 2 oz. Vodka; 1 oz. Simple Syrup; 1 oz. Freshly Squeezed Lemon Juice.
Method:
Add all the ingredients to a shaker and fill with ice. Shake, and pour into a glass filled with fresh ice and garnish with blueberries or black raspberries coated with powdered sugar.
Latest posts by PT Reporter
(see all)