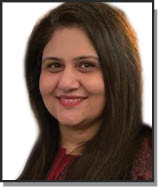 The Art Of Giving (Back)
Dear Readers,
It is said that the real essence in the art of living lies in its core component – the 'Art of Giving'. The one race that is known to have embodied just that, and gone on to become synonymous to the concept of Charity, is us, the Zoroastrians of India. Our forefathers validated the very spirit of Giving – we rose as India's greatest philanthropists, even as we catered to the 'Charity begins at home' maxim. We gave to our country, and we gave to our own.
When we gave to our country, our national philanthropies played a great role in catapulting and cementing our otherwise 'refugee' status to 'respected'. We gave, not just as a mark of gratitude for the safe haven granted to us, but also because it is the Zoroastrian way of life. When we gave to our own, it was to empower the lesser privileged of our lot with a platform assuring the basics – housing being the integral component – so that all community members, immaterial of financial standing, would be given an advantageous head-start, to continue and further fortify the legacy of greatness, glory and giving back.
While some have gone on to deliver on the 'greatness and glory' promise, 'giving back' seems to be shrouded under an unfortunate, apathetic lull. Trust housing was and is meant for the lesser privileged Parsis, in genuine need of Housing, with nowhere to go. Yet hundreds of Trust flats stay locked away, whose tenants have either migrated to other countries, or live in alternative accommodations outside these flats. These houses are selfishly used as 'holiday homes', while those in waiting – end up having to postpone their marriage plans or plans for starting a family due to genuine space and privacy constraints.
The BPP's recent crackdown on this issue has started to bear fruit – identifying such flats and calling upon such tenants to submit these flats to those in need. While some have willingly and gracefully come forth, embodying the true spirit of Parsipanu to give away these flats, others have agreed upon monetary considerations… negotiations are rife. And those who have chosen to abuse charity in the name of entitlement will face legal consequences. As they should. The noble art of giving back is lost on them. Kudos to the BPP for taking a strong stand in this case. Read all about it in this issue. (Pg. 7)
I encourage community members to support the BPP in this much needed initiative that will help provide housing to those who truly deserve and need it. Do write in your views and opinions in this regard.
Have a good weekend!
– Anahita